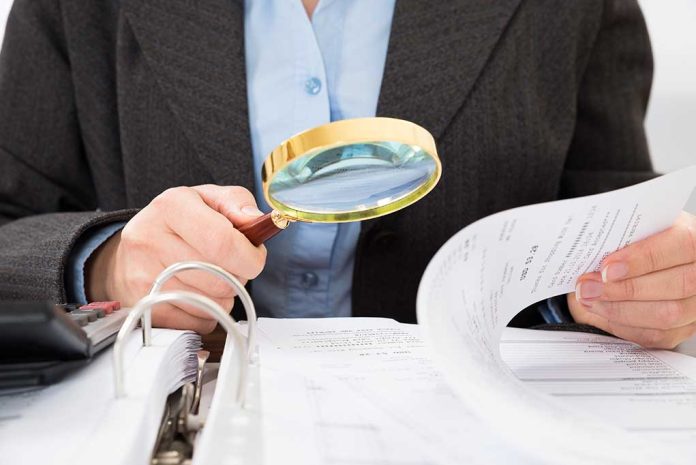 (LibertySons.org) – George Santos won a seat in the US House of Representatives during the midterms. He'll represent the 3rd District in New York. But he's come under fire for being less than truthful about himself. According to inside sources who talked to ABC News, federal prosecutors are investigating due to concerns over his campaign finance disclosures.
Federal prosecutors in New York have opened an investigation into Rep.-elect George Santos, two law enforcement sources confirmed Thursdayhttps://t.co/hI4FhqLuUS

— Tom 🌊 (@Tom92024) December 30, 2022
While the informal investigation is just beginning, officials believe they have a reason for concern due to an incredible jump in personal wealth from 2020 to 2022. Santos ran for office in 2020, stating he made $55,000 a year and had no assets. In 2022, his filings showed assets worth up to $11.25 million and an income in the millions. Officials also question his own donations to his campaign totaling $705,000 since 2020.
Santos claims his financial success comes from his company, Devolder Organization. The business reportedly lacks any public information that verifies it even exists.
Finances aren't the only issue Santos is facing. There have been numerous questions about everything else in his resume. The New York Times reported various discrepancies it could not verify and found proof of untruthful information, including claims the politician's maternal grandparents fled from the Nazis, he worked for Goldman Sachs and Citigroup and obtained a degree from Baruch College.
Santos admitted to the New York Post that he stretched the truth in many of the claims about his background. He explained that he may not have presented himself clearly and had exaggerated a little, but that would not impact the good he wants to do in Congress.
~Here's to Our Liberty!
Copyright 2023, LibertySons.org