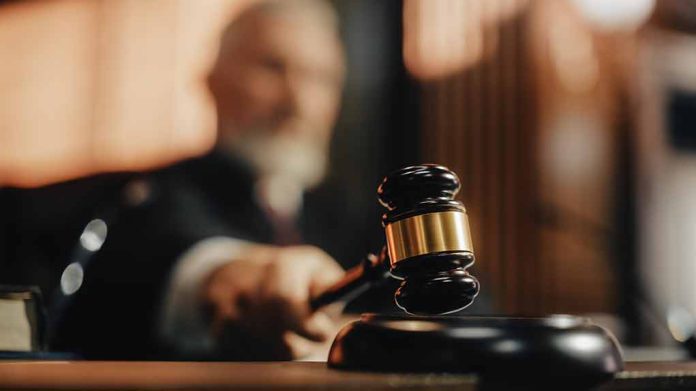 (LibertySons.org) – After more than a year of depositions from hundreds of Biden administration defendants, Judge Terry Doughty of the US District Court of Western Louisiana issued a comprehensive preliminary injunction prohibiting government agencies or individuals from interacting with social media outlets except in specific circumstances in an ongoing legal action. In a memorandum ruling, Doughty said that although he was currently evaluating the case on its merits, the plaintiffs presented convincing evidence, causing him to believe they would likely succeed in their claim that the government violated the First Amendment rights of millions of citizens by instituting what the jurist characterized as an "Orwellian 'Ministry of Truth.'"
In May 2022, Eric S. Schmitt (R), the then-Missouri State Attorney General, filed a federal suit against the Biden Administration in the US District Court in the Western District of Louisiana to defend First Amendment rights against government censorship. Schmitt (R-MO) became a US senator for Missouri in January 2023, and Andrew Bailey (R) took up the fight as the Missouri Attorney General. Louisiana Attorney General Jeff Landry (R) joined him in the quest. On Tuesday, July 4, 2023, Doughty issued his injunction and memorandum ruling.
In their complaint, the attorneys general alleged that multiple agencies and individuals within the government conspired to limit free speech, especially through social media platforms, regarding the following categories of issues:
Health-related subjects during the two-plus-year national health crisis
The Hunter Biden laptop story during the 2020 election cycle
Voting integrity issues during and immediately after the 2020 election cycle
After the injunction and memorandum ruling, Bailey issued a statement celebrating the win and citing specific points from Judge Doughty's 155-page ruling. The judge noted at least 22 times that the White House employed "unrelenting pressure" to bend tech companies to its will. He also cited his disappointment with the FBI for failing to correct facts regarding the Hunter Biden laptop story.
Another point cited in the ruling included how the Department of Homeland Security's Cybersecurity and Infrastructure Security Agency created a third-party infrastructure to avoid legal and ethical First Amendment issues. The judge noted the government had shown a willingness to censor subjects including abortion, gender speech, climate change, parody speech, and political criticism over a wide range of topics, including the president's honesty, the Afghanistan withdrawal, and support for Ukraine.
Doughty ordered a stop to the Biden administration's seemingly "dystopian scenario" of exerting "its power to silence the opposition."
~Here's to Our Liberty!
Copyright 2023, LibertySons.org