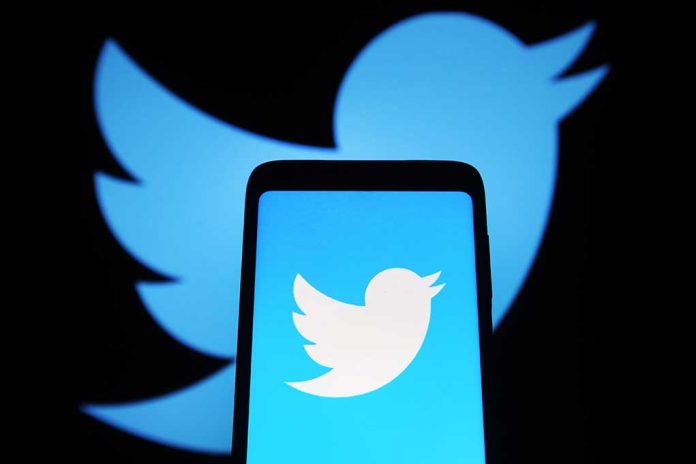 (LibertySons.org) – The drop of the Twitter Files by CEO Elon Musk seems to be much more than a look at the internal workings of one of the biggest social media platforms in the world. The information has outlined how federal agencies allegedly involved themselves in silencing Americans. Especially, a can of worms has opened up about the FBI's supposed interference in the 2020 presidential election, and questions have arisen about whether the actions were legal.
Questions Surround Legality of FBI-Twitter Coordination https://t.co/gSC4VpFfWK The question should be how did the FBI become an arm of the Democrat Party?

— Lorie Martin (@lorie1917) December 16, 2022
Evidence is reportedly building against the FBI, showing the likelihood that the agency's involvement in censoring Americans on Twitter was illegal. Revelations about what agents did came out during testimony on November 29th in a case brought by the attorneys general of Missouri and Louisiana.
AGs Eric Schmitt (MO) and Jeff Landry (LA) sued the government for its part in collaborating with social media companies to inhibit free speech. During the case, FBI agents talked about how they alerted various social media sites about potentially concerning information and that the platforms had a process to remove the potentially hacked materials once they went through a verification process. Agent Elvis Chan revealed he was part of regular meetings leading up to the 2020 election with the companies.
The actions allegedly violated US Code Title 18, which prohibits government officials from stripping Americans of their constitutional rights. In this case, the attorneys general say officials were single-handedly taking away the freedom of speech through suppression on social media.
When the new Congress meets in January with Republicans in control of the House, lawmakers plan to look into the situation.
~Here's to Our Liberty!
Copyright 2022, LibertySons.org