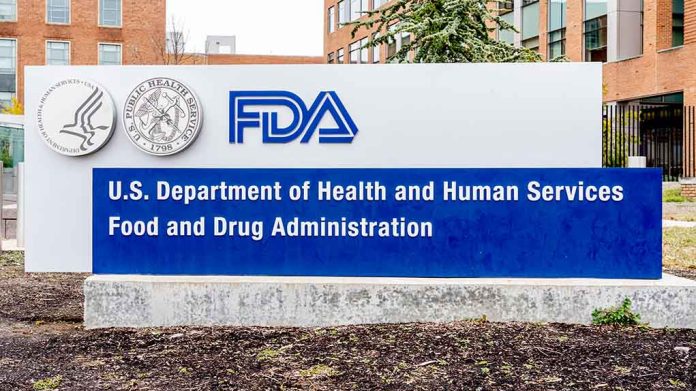 FDA Announces Reversal – We Knew This Was Coming
(LibertySons.org) – For over two years, the world has been battling COVID-19, and people have grown weary of all the rules that came with the pandemic. But in an article published May 2 in the Journal of the American Medical Association, top US health officials admit the virus is here to stay, and Americans will have to learn to live with it like they do the flu.
"Nonetheless, it is time to accept that the presence of SARS-CoV-2…is the new normal."

Several top @US_FDA officials admitted that Americans will now have to accept #COVID19 as another respiratory virus, comparing it to the flu. https://t.co/UgJtToVXxt

— The Epoch Times (@EpochTimes) May 9, 2022
The article is the work of officials from the Food and Drug Administration (FDA), including Commissioner Dr. Robert Califf, Principal Deputy Commissioner Dr. Janet Woodcock, and Dr. Peter Marks. They explained ongoing handling of COVID-19 could include annual vaccinations for the most vulnerable populations.
The doctors stated that people must "accept that the presence of… COVID-19 is the new normal." They said it would likely circulate alongside common respiratory viruses like the flu. They noted the FDA would need to discuss the "vaccine composition" going forward and who they would recommend to get additional shots and boosters.
The Epoch Times pointed out how this new messaging contrasts that over the past two years. Although they didn't come out and say COVID-19 is like influenza, it seems officials will begin to treat the two similarly.
~Here's to Our Liberty!
Copyright 2022, LibertySons.org