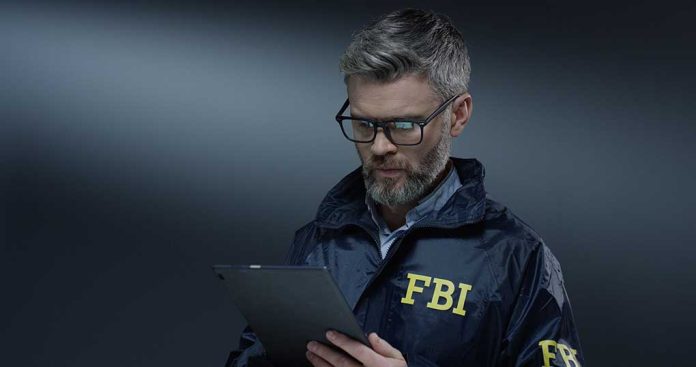 (LibertySons.org) – The FBI has increasingly found itself at the center of controversy over the last few years. House Republicans are fulfilling their recent campaign promises to hold the agency responsible for misdeeds by launching several investigations into various allegations ranging from exhibiting political bias to orchestrating the January 6, 2021, riot at the Capitol Building. Most recently, a whistleblower stepped forward with shocking accusations of misconduct detailed in a set of memos.
Shocking Allegations Against the FBI Detailed
On February 23, Just the News published a stunning exposé discussing a series of internal disciplinary files and memos it received from an unnamed whistleblower, The files reported originated from the FBI's Office of Professional Responsibility (OPRP). If authentic, the documents show the bureau has a severe problem on its hands.
Just the News explained that the files recorded years of incidents involving drunk driving, sexual misconduct, and the mishandling of firearms. They also detailed several instances of employees mishandling classified information, committing theft, assaulting children, and numerous other examples of unlawful conduct.
In one instance, an FBI agent went to get a coffee, which isn't unusual behavior. However, they left their rifle bag behind the front seat. The agent returned to find all three rear windows broken. The bag containing an M4 carbine was missing. According to the report, the agent had the option to store the firearm in a lock box located in the trunk of the service vehicle but failed to follow proper procedure and left it unsecured in the car.
The information provided by the OPR also shows that authorities have caught at least 23 employees driving under the influence. In one case, an agent was three times over the legal limit and killed an 18-year-old. Alcohol abuse has also led to an employee shooting and killing their neighbor's dog. Despite the severe nature of these, and other allegations, the FBI failed to administer any disciplinary actions or terminations.
Former Assistant Director Kevin Brock told Just the News that he believed the FBI's complacency regarding allegations involving alcohol abuse accounts for the extraordinarily high incidence of DUI arrests and convictions involving agents.
Continuing, Brock explained that at one time, agents caught committing potential unlawful infractions were dismissed from the agency. However, in recent years, punishment shifted to short-term suspensions and the accompanying temporary loss of pay. For instance, one agent only received a two-week suspension for taking classified material home without proper authorization.
The memos and files detailed by Just the News are available here.
~Here's to Our Liberty!
Copyright 2023, LibertySons.org