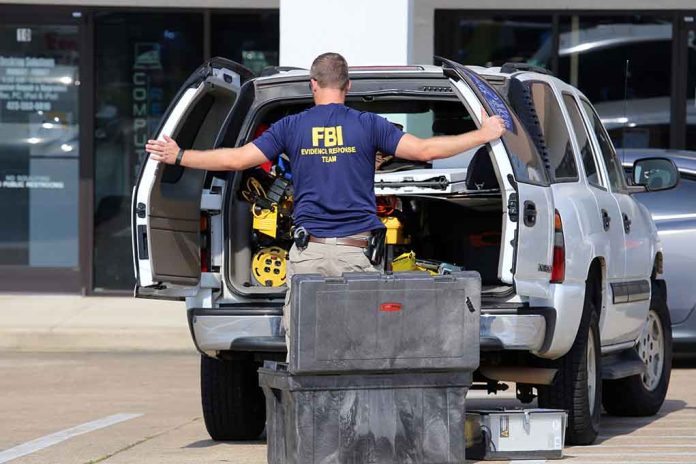 (LibertySons.org) – The recent mass shooting at Nashville, Tennessee, the elementary school housed in a Presbyterian church stirred up the national debate regarding heightened gun control measures, and many are calling for action. The FBI has once again come under scrutiny, this time for their refusal to label the Covenant School shooting as "domestic terrorism."
On March 27, 28-year-old Audrey Hale, who identified as a transgender male named Aiden, blasted her way into the elementary school she once attended. Hale then shot and killed six people, including three nine-year-olds and three staff members. The shooter also fired her weapon at incoming police. Authorities encountered the assailant on the second floor before fatally shooting her.
FBI Isn't Treating Nashville Shooting As Domestic Terrorism https://t.co/vIr7CgOnoy

— Conservative Memes (@Cons_Memes) March 29, 2023
The FBI has asserted that it won't be handling the massacre as a case of domestic terrorism. The bureau defines domestic terrorism as "violent, criminal acts" that people or groups commit to "further ideological goals" that stem from "political, religious, social, racial, or environmental" domestic influences. According to the Daily Wire, a spokeswoman for the FBI, Elizabeth Clement-Webb, declared the bureau wouldn't be looking into radical trans-activist groups as a possible source of domestic terrorism.
Clement-Webb's comments come even as a radical transgender group called the Trans Radical Activist Network (TRAN) has plans for a "Trans Vengeance Day" on April 1. The idea behind the day is to avenge genocide against transgender people. Activists will take part in the day at the Supreme Court. Organizers of the event discussed Molotov cocktails on their website.
Meanwhile, as the FBI looks the other way on the issue, the bureau has targeted conservative families and labeled them as domestic terrorists, sometimes for something as simple as speaking out at school board meetings. Republican lawmakers, like Representatives Mary Miller (R-IL) and Majorie Taylor-Greene (R-GA), have urged the FBI to reconsider its position and investigate the Nashville shooting and investigate it as a case of domestic terrorism.
~Here's to Our Liberty!
Copyright 2023, LibertySons.org