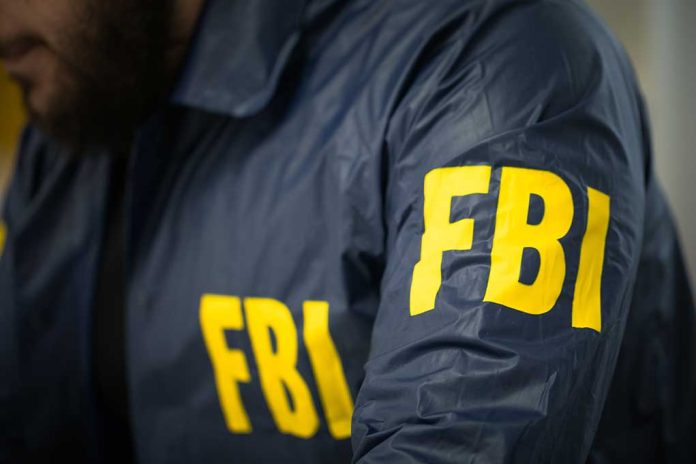 (LibertySons.org) – The siege on the nation's capital on January 6 continues to send ripples throughout the government. Numerous individuals entered the US Capitol Building during the joint session of Congress certifying the Electoral College ballots from the 2020 presidential election. Several theories surround the incident, including who was behind it, whether Black Lives Matter or Antifa members were present, and whether Capitol Police officers let people into the building.
On June 14, 2021, Revolver News released information about a possible connection between the FBI and the event. Its theory concerns unindicted co-conspirators — individuals who have not faced arrest for charges related to that day and their ties to the government.
Revolver News theorized that undercover operatives from the government were part of the event at the nation's capital on January 6. According to Revolver, they worked within the Oath Keepers, who allegedly played a role in planning the event.
Revolver News also drew a comparison between the incident at the Capitol Building and circumstances surrounding an alleged plot against Michigan's Democratic Gov. Gretchen Whitmer. According to Revolver's theory, that incident involved people working undercover for the government, providing proof that informants participate in the planning phase of incidents they are supposed to prevent.
The FBI Is Just Too Busy To Investigate All That Evidence Of Treason They Keep Locked Away In Their Vault.

***NOW WE HAVE PROOF: FBI and DHS Attempted to Recruit Green Beret to Infiltrate Oath Keepers Before Jan. 6 Riot — AND HE RECORDED IT***https://t.co/43C85yKPE2

— Ir0nbelly (@Ir0nbelly) June 16, 2021
Additionally, a former marine and Oath Keeper member, Jeremy Brown, has publicly stated that officials from the FBI and Homeland Security contacted him before January 6 to operate as an informant for them from within the Oath Keepers group. He has a video and audio recording from his home security system showing members meeting with him at his home.
As more evidence stacks up, could it be possible those behind the planning of the January 6 event were acting on behalf of the US government? Time will tell. We will keep you updated as events unfold.
~Here's to Our Liberty!
Copyright 2021, LibertySons.org