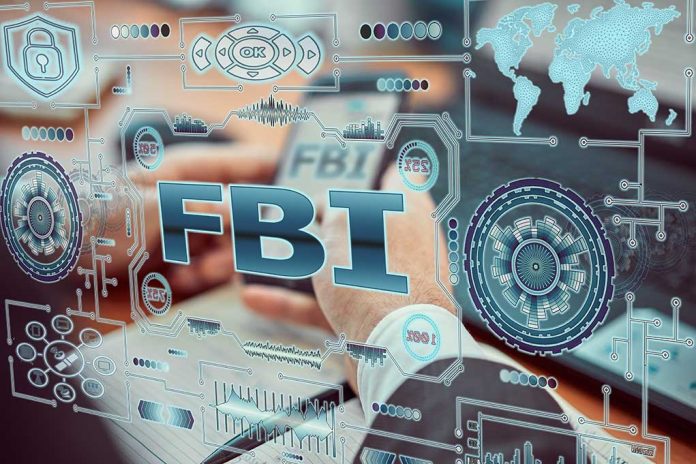 (LibertySons.org) – Internationally, cybercrime costs somewhere around $8.44 trillion in 2022, according to Statista, and current estimates suggest it might cost as much as $23.84 trillion by 2027. Ransomware attacks have proliferated since 2019. On Tuesday, February 28, international law enforcement agencies, including the FBI, took down a giant cyber-criminal network making arrests in Germany and Ukraine.
The multi-jurisdictional operation led to the arrests of suspected core members of the DoppelPaymer cybercriminal group. The gang has used ransomware to capture and encode critical and sensitive data and extort money from several industries, including critical infrastructure providers like power and water suppliers, educational entities like universities, and healthcare providers like hospitals. The group appears to have ties to Evil Corp., a Russian-based syndicate engaged in online thefts from financial institutions. Evil Corp. also has suspected ties to the FSB, one of Russia's leading intelligence organizations.
European police, FBI bust international cybercrime gang (from @AP) https://t.co/Scab9NAuVA

— Eric Tucker (@etuckerAP) March 6, 2023
The gang reportedly attacked 37 German firms, and US victims allegedly paid around $42.5 million to the group between May 2019 and March 2021. Worldwide, the gang has victimized at least 601 individuals or entities. One attack in 2020 resulted in the death of a 78-year-old patient at the University Hospital in Düsseldorf. The criminals locked the hospital out of critical systems, causing failures and delays in emergency treatments.
Although authorities made arrests in Germany and Ukraine and seized equipment, three of the gang's top leaders evaded capture. The international law community is looking for two Russian citizens, Igor Turashev, 41, and Irina Zemlyanikina, 36. They're also searching for Russian-born Igor Garshin, 31, whose current nationality remains unknown. German police allege Maksim Turashev administered the gang's IT infrastructure and malware. The FBI previously wanted him for his suspected role as Evil Corp's second-in-command.
Last fall, the gang using malware rebranded as "Grief" allegedly attacked the National Rifle Association and Sinclair Broadcast Group, which owns 185 television stations in 86 markets. Programmers based the Grief and DoppelPaymer codes on BitPaymer, a program based on the Dridex family of malware. Yakubets wrote the original Dridex malware code.
~Here's to Our Liberty!
Copyright 2023, LibertySons.org