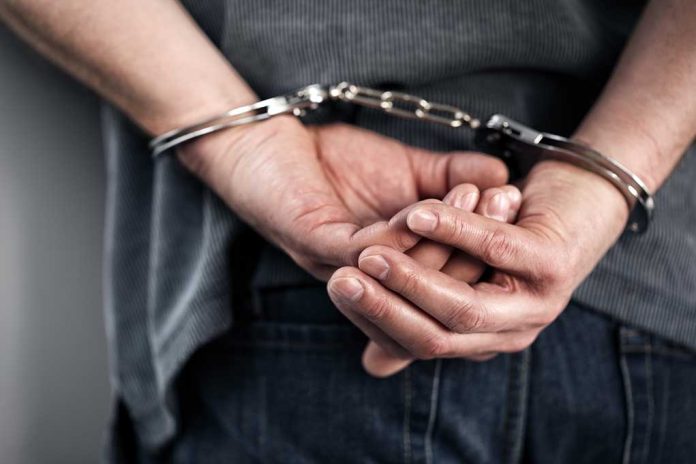 (LibertySons.org) – Shortly before Christmas in 1988, travelers boarded Pan Am Flight 103 from Europe to the United States. The seemingly ordinary flight turned deadly when the plane exploded midair above Lockerbie, Scotland, after a stop in London. The incident claimed the lives of 270 people including unassuming citizens on the ground. Authorities zeroed in on three suspects who had built, placed, and detonated a bomb on the aircraft. Two men went to trial. One received an acquittal, got life in prison, and another remained in US custody until now. Officials confirmed the United States obtained Abu Agela Mohammad Mas'ud Kheir Al-Marimi (Masud) on December 11.
Accused Lockerbie Bombmaker Is in FBI Custody, Being Extradited to U.S. to Face Prosecution https://t.co/1vt8pvcpY6

— Mediaite (@Mediaite) December 11, 2022
Masud admitted to building the bomb that took down Flight 103 when he was in custody in Libya in 2012. On the 32nd anniversary of the tragedy, the Department of Justice formally charged the terrorist for his part in the matter.
One of his co-conspirators faced charges in 2001 in the Netherlands after Libyan leader Muammar Gadaffi refused to allow the US or Britain to try the case. The Scottish court presiding over the matter found Abdelbaset Ali Mohmed al-Megrahi guilty of 270 counts of murder. He received a life sentence, but after a prostate cancer diagnosis in 2009, the Scottish government permitted his release. The other co-conspirator, Lamen Khalifa Fhimah, also went before the Scottish court, but they returned a not-guilty verdict.
The federal case against Masud could rely heavily on his 2012 confession. Some people speculate the evidence may be unreliable because Libya was unstable at that time and lacked a proper legal system. The suspect's charges include the destruction of a vehicle by means of an explosive resulting in death and the destruction of an aircraft resulting in death.
~Here's to Our Liberty!
Copyright 2022, LibertySons.org