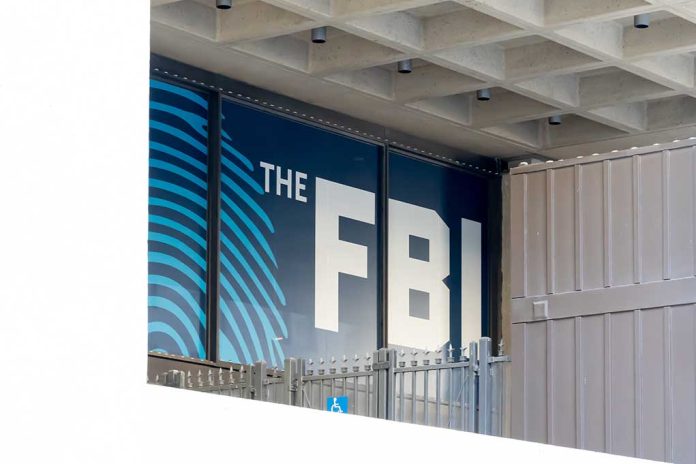 (LibertySons.org) – The release of the Twitter Files on December 2 helped renew public interest in whether the FBI is operating as a lapdog for the Biden administration. But Representative Jim Jordan (R-OH), who will become the head of the House Judiciary Committee in January, has long been questioning the integrity of the federal law enforcement agency. He's gearing up to tackle concerns about operations inside the FBI once the 118th Congress convenes in 2023. The agency is ready to fight back.
Jordan v. the FBI
On June 7, the representative sent a letter to FBI Director Christopher Wray regarding another letter from May 6 addressing the removal of security clearance from employees expressing conservative political beliefs. He noted additional concerns about bias within the agency and appearances it was operating under the direction of the Biden administration. Jordan explained whistleblower information revealed the FBI had been retaliating against Right-leaning employees in multiple ways, and those individuals had referred to the move as a "purge."
The Ohio lawmaker pointed out a specific employee and the actions taken against him after he stated opinions contrary to the narrative of the Biden administration and spoke out against FBI policies. Jordan explained the House Judiciary Committee plans to look into the agency to ensure there is no bias or retaliation against employees who may not share the same beliefs as their liberal counterparts.
The bureau responded on December 1 with a letter from Assistant Director of the Office of Congressional Affairs Jill Tyson. She refuted any accusations of wrongdoing by the agency and upheld the FBI follows strict standards to ensure there is no bias in dealing with employees. Tyson also noted the one example of an employee's termination given in Jordan's letter was not enough to prove an issue throughout the agency.
An Ongoing Concern
This latest accusation from Jordan is nothing new. He's involved in multiple inquiries into practices at the agency and Director Wray. The committee requested the director and various other employees appear for testimony when Congress resumes in January.
In addition, on September 19, Jordan sent another letter to Wray about the politicization of the FBI. He addressed the reclassification of cases, ignoring of certain investigations, manipulating of information about domestic violent extremism on January 6, and added focus on the January 6 investigation to the detriment of other matters. Jordan cited whistleblower accounts in this letter as well.
The politician also has an eye on the federal agency and how it handled the Hunter Biden laptop scandal. During a December 5 interview on Fox News's "Hannity," the rep explained the suppression of information about the story on social media platforms requires more investigation. He indicated the Judiciary committee is ready to look into this and all alleged issues of misconduct at the agency.
~Here's to Our Liberty!
Copyright 2022, LibertySons.org