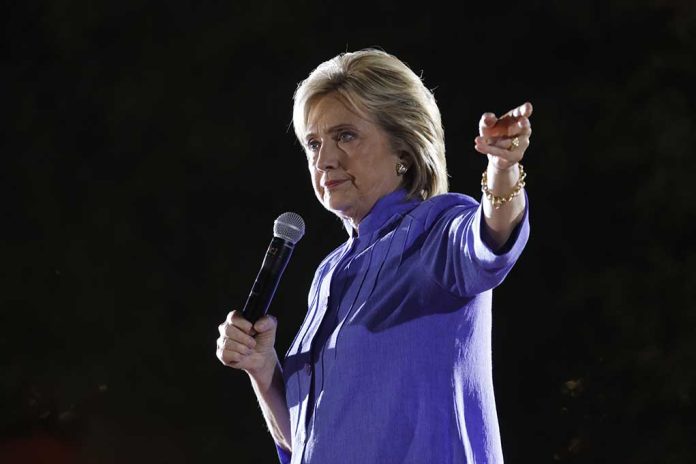 (LibertySons.org) – Former Special Prosecutor John Durham testified before the House Judiciary Committee on Wednesday, June 21, regarding aspects of his final report into the origins of the Crossfire Hurricane investigation and subsequent inquiries. One of the most explosive points he made during testimony and in his report involved the allegation that the FBI ignored CIA-obtained evidence that then-candidate Hillary Clinton approved a scheme to accuse Donald Trump of colluding with the Russian government.
During his testimony, Durham characterized the FBI as overly complacent about accepting and utilizing unsubstantiated third-party research. He also accused the bureau of continuing to use that information even after then-President Barack Obama, FBI Director James Comey, and CIA Director John Brennan received a briefing based on credible CIA-obtained intelligence indicating the Clinton campaign planned to concoct a scandal tying the Trump to Russia. Durham faulted the FBI for failing to investigate, verify, or even consider that intelligence.
Durham: 'It's going to take time to rebuild the public's confidence' in FBI after Russia probe | Just The News https://t.co/lX59dW4FGC

— John Solomon (@jsolomonReports) June 21, 2023
Instead, Durham charged that the bureau relied on the Steele Dossier and questionable FISA applications. As a result, he believed the FBI's reputation became damaged, and he told the committee it would "take time to rebuild the Public's confidence."
Under questioning from the committee chair, Jim Jordan (R-OH), Durham discussed how former FBI Director Comey withheld a referral memo from his Crossfire Hurricane investigative team. Durham stated the FBI "failed to act" on the CIA information that should have acted as "a clear warning sign" that the Clinton campaign was using the bureau to further its goal.
Durham answered committee questions from 38 representatives for more than five hours. The committee took about a one-hour recess after four and a half hours of testimony. Members of note who questioned Durham, sometimes repeatedly, included Jerrold Nadler (D-NY), Sheila Jackson Lee (D-TX), Darrell Issa (R-CA), Adam Schiff (D-CA), Ted Lieu (D-CA), Jefferson Van Drew (R-NJ), Troy Nehls (R-TX), and Matt Gaetz (R-FL).
~Here's to Our Liberty!
Copyright 2023, LibertySons.org