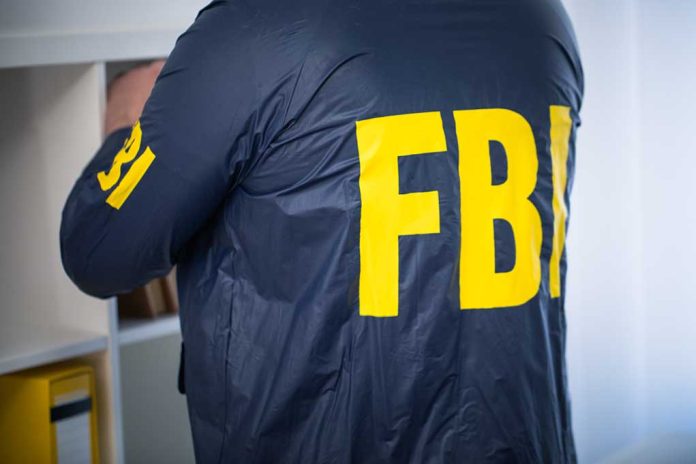 (LibertySons.org) – Several members of the Proud Boys, a right-wing activist group, are facing criminal charges for their alleged roles during the riot at the US Capitol Building on January 6, 2021. Rumors have circulated over the last couple of years that the FBI used informants to help foment the political unrest surrounding the 2020 presidential election and rile up the so-called instigators of the riot. As it turns out, one of the Proud Boys defendants' lawyers has supposedly added a former FBI informant to the list of witnesses appearing on his client's behalf.
Noted conservative host of the Happy Hour podcast, Julie Kelly, recently revealed the news that Carmen Hernandez, an attorney for Proud Boys member Zachary Rehl, filed court documents adding an individual who previously worked on behalf of the FBI to his list of upcoming witnesses. According to Hernandez, the unnamed individual worked as a confidential informant for the bureau from April 2021 through at least the start of 2023.
BREAKING NEWS: Just when you think DOJ can't get any dirtier–

New motion just filed by defense in Proud Boys trial accusing DOJ of using an FBI informant to spy on and infiltrate the defense team pic.twitter.com/Gen89hxh4j

— Julie Kelly 🇺🇸 (@julie_kelly2) March 22, 2023
During their time as an FBI informant, the source reportedly communicated using digital means with one, possibly more, of the members of Rehl's legal counsel. The informant had been in contact with one of the defendants throughout their time as a confidential source. Additionally, Hernandez claims the individual also contacted family members of at least one defendant.
Rehl and the other Proud Boys on trial, including Joseph Biggs, Dominic Pezzola, Ethan Nordean, and former national chairman Enrique Tarrio, have begun the process of filing motions to dismiss their cases, according to a recent report published by the Daily Caller News Foundation. Additionally, an indictment from June 2022 indicates that all of the defendants are facing federal charges for allegedly conspiring to use force to "oppose the lawful transfer" of power between presidential administrations.
According to The New York Times, the FBI may have had as many as eight confidential sources serving as informants in the months surrounding the Capitol Riot, all within the Proud Boys organization. The recent filing called for the Department of Justice to release the FBI's interview reports pertaining to their effort to record and report on the defendants' legal counsel.
~Here's to Our Liberty!
Copyright 2023, LibertySons.org