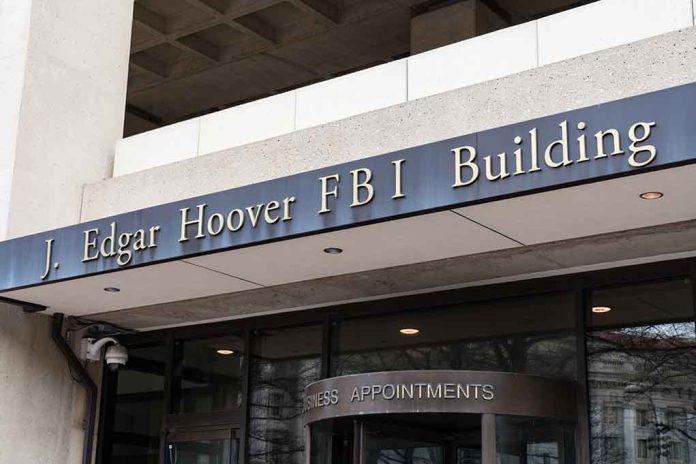 (LibertySons.org) – House Speaker Kevin McCarthy (R-CA) has continued working diligently to act as a responsible liaison between Congress and executive branch agencies. So when a dispute over subpoenaed documents broke out between the House Oversight Committee and the FBI, McCarthy intervened. Yet, despite his predictions on Sunday, May 21, that the bureau would cooperate after his discussions with director Christopher Wray, the FBI is still refusing to release the requested document.
Oversight Committee Chairman James Comer (R-KY) and whistleblower advocate Rep. Chuck Grassley (R-IA) sent a letter and accompanying subpoena on May 3 to the FBI for a form FD-1023, an internal document divulged by a whistleblower and reportedly detailing interactions and conversations between agents and confidential informants pertaining to information regarding allegations that then-Vice President Joe Biden became involved in an alleged pay-to-play bribery scheme with a foreign national.
🚨BREAKING: FBI AGAIN refuses to share document Republicans say proves Biden was involved in criminal bribery scheme with a foreign national – 24 hours after McCarthy said they would hand it over

— Benny Johnson (@bennyjohnson) May 22, 2023
Acting Assistant FBI Director Christopher Dunham responded with a May 10 letter that neither confirmed nor denied the existence of the information the committee sought but explained the agency's policies regarding such internal documents.
Dunham pointed out that the FBI must maintain secrecy to preserve the relationship with the confidential asset(s) who provided the information. Therefore, agency and Department of Justice (DOJ) policy prohibit divulging the knowledge, even after an agent leaves the bureau because it could reveal the source.
Dunham also wrote that while the FBI recognized Congressional authority to secure information, the DOJ had established that "the Executive [agency] cannot effectively investigate if Congress is, in a sense, a partner in the Investigation." The agency offered to work with the committee to provide answers to specific questions but did not respond with documents.
On Monday, FBI officials followed up on McCarthy's call and met with members of the House Oversight Committee. However, once again, the bureau refused to turn over the requested document.
Meanwhile, Comer has indicated the Republican-led House could vote to hold Wray in contempt of Congress and follow with impeachment proceedings.
~Here's to Our Liberty!
Copyright 2023, LibertySons.org