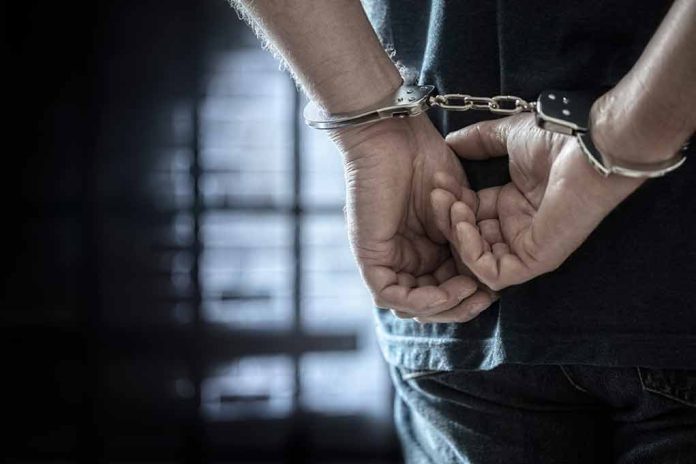 (LibertySons.org) – Antioch, California, has a checkered history regarding race relations. Mayor Lamar Thorpe issued a formal apology in 2021 for the city's historic sundown laws for minority residents and events that drove and kept away residents of Chinese heritage. Yet, recent events indicate more apologies could be forthcoming. An early in the morning FBI raid on August 17 targeted 10 current and former police officers in Antioch and nearby Pittsburg on four federal indictments for offenses including targeting individuals and violating their civil rights.
The Northern District of California US Attorney Ismail Ramsey announced a federal grand jury handed down four indictments on August 16 based on evidence gathered by the FBI and Contra County investigators during a two-year investigation. The grand jury handed down a civil rights indictment, including nine counts, against Eric Rombough, Morteza "Morty" Amiri, and Devon Wenger, all of the Antioch Police Department (APD). The charges include deprivation of rights under color of law, conspiracy against rights, and the destruction or falsification of federal investigations records.
Prosecutors allege that Amiri used his K9 partner, Percy, to attack and bite 28 subjects between 2019 and 2021. Additionally, they accuse Rombaugh of deploying a specialized 40mm less lethal launcher to shoot 11 subjects between November 2020 and August 2021. Wenger, Amiri, and Rombaugh agreed and encouraged one another to use excessive force. They took pictures as "trophies" of their encounters and wrote false police reports to support their version of events.
Wenger and Daniel Harris of the APD face an indictment on three felony counts related to various aspects of possessing anabolic steroids. Prosecutors also charged them with the alteration, destruction, and falsification of federal investigations records.
Amiri and Samantha Peterson of APD join Pittsburg Police Department (PPD) personnel Patrick Berhan, Ernesto Mejia-Orozco, Brauli Rodriguez Jalapa, and Amanda Theodosy-Nash in facing a college fraud indictment for paying others to take classes for them so they could qualify for raises and promotions from their departments. Charges include wire fraud conspiracy and wire fraud.
Timothy Manly Williams of APD faces the fourth indictment for obstruction of justice because he called to warn the subject of a wiretap, a gang member under grand jury investigation, while Manly Williams was responsible for monitoring the wiretap, altering the records to "minimize" his call. The indictment includes the following three charges: obstruction of official proceedings; alteration, destruction, and falsification of federal investigations records; and
deprivation of rights under the color of law.
Mayor Thorpe described the indictments as "the beginning of the end of a long and arduous process."
~Here's to Our Liberty!
Copyright 2023, LibertySons.org