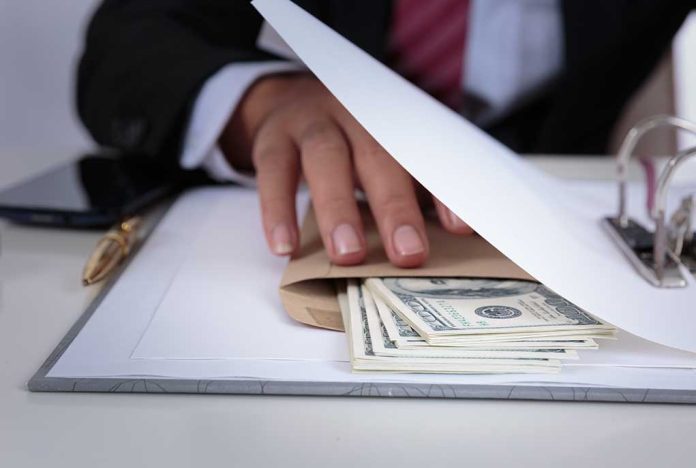 FBI Offered $1M To Christopher Steele For Trump Allegations
(LibertySons.org) – Special Counsel John Durham interviewed his first witness in the case against Igor Danchenko on October 11. The Russian analyst stands accused of lying to the FBI during investigations of the 2016 alleged Trump-Russia collusion. He was a significant source of information for the discredited Steele dossier, but Danchenko upholds his innocence.
The first witness in the trial, Brian Auten, uncovered details about the agency's actions and involvement with the dossier, including a significant monetary offering to Christopher Steele.
The Steele Offer
Durham called Auten, an FBI supervisory counterintelligence analyst, as a witness for the prosecution. The attorney asked him about the offer the agency made to the dossier's creator. Auten admitted that in an attempt to corroborate the dossier's contents, the FBI offered Steele $1 million.
When probed, though, the analyst also revealed the man could not produce evidence to back his claims. Despite the inability to verify the information in the dossier, the agency used it to secure surveillance warrants for Carter Page, a Trump campaign aide, under the Foreign Intelligence Surveillance Act (FISA).
Durham also asked Auten about his interview with Danchenko in January 2017. The analyst noted the man's statements were misleading and questionable. During multiple interviews, his stories changed, specifically concerning his communications with an informant and businessman — Sergei Millian.
Austen testified about FISA applications for George Papadopoulos, the former Trump foreign policy advisor who faced charges himself. The advisor had reported to Australian diplomat Alexander Downer that he'd received details about potential dirt the Russians had on former Secretary of State Hillary Clinton that could impact the 2016 campaign. Downer told the FBI, which piqued their interest in the campaign advisor. The agency considered securing a warrant to surveil him, but ultimately decided not to do so.
Papadopoulos was indicted under former special counsel Robert Mueller for making false statements to the FBI. He pleaded guilty and received 14 days in prison in 2018.
The Durham Probe
The Danchenko trial is the third attempt at prosecuting those linked to the debunked Russian collusion accusations. Michael Sussmann, a former Clinton attorney, stood accused of providing false information to the FBI, but a jury found him not guilty.
Kevin Clinesmith, a former FBI lawyer, pleaded guilty to his involvement in securing a surveillance application on Page by changing an email to an agent. He received 400 hours of community service and 12 months of probation.
What do you think of the trial so far?
~Here's to Our Liberty!
Copyright 2022, LibertySons.org