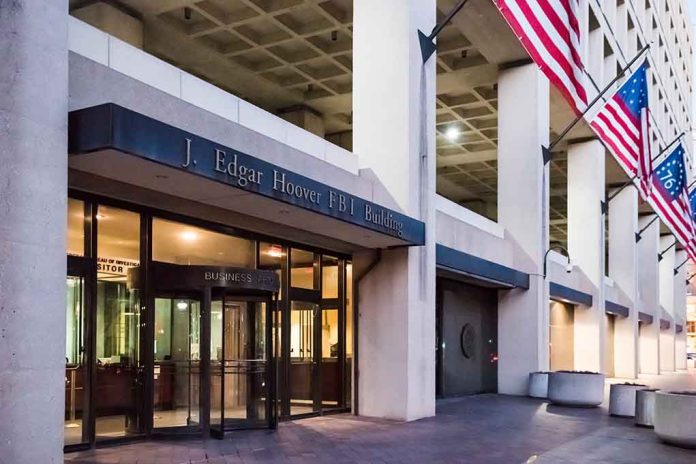 (LibertySons.org) – The FBI is the target of seven lawsuits brought by The Heritage Foundation for allegedly failing to comply with Freedom of Information Act (FOIA) requests. The group's Oversight Project seeks information on alleged biased FBI actions against conservatives.
The Oversight Project is seeking documents related to surveillance conducted on social media accounts operated by conservative users during the Black Lives Matter (BLM) riots that plagued the country during the summer of 2020.
Likewise, the group wants access to documents detailing the FBI's reported involvement in the January 6, 2021, Capitol Hill incident and other questionable agency-led operations.
Heritage Foundation sued to get docs related to DOJ & FBI spying: "Biden's DOJ & FBI made clear they are perfectly willing to selectively enforce the law. This double standard driven war, particularly on conservatives, must stop." #GovernmentWeaponization https://t.co/NVmueIwozu

— Catt (@CattHarmony) March 7, 2023
The DOJ and FBI officials allegedly ignored the FOIA requests made by the Oversight Project, according to a news release issued by Heritage Foundation on March 6, 2023. As a result, the foundation is suing the government. According to the foundation's head, Kevin Roberts, ordinary citizens "have a right to know why and how" the agency is targeting them.
All seven cases allege that government authorities disregarded the law by ignoring the Oversight Project's FOIA requests. The first complaint and prayer for injunctive and declarative relief asked for records documenting investigations launched by FBI agents into left-wing domestic terrorism-related issues, such as violent extremist organizations, Antifa groups, and other radical agitators involved in the BLM riots.
Another complaint involved the FBI's refusal to turn over records regarding a wide-sweeping probe known within the agency as Operation Bronze Griffin. In that instance, Republican House Judiciary Committee members sought information about FBI whistleblower allegations that suggested agents developed a "special relationship" with FBI officials to gather private user data from the Big Tech company.
Additionally, the complaint alleges Facebook provided the data without users' consent or proper documentation from federal investigators in violation of well-established constitutional norms.
Other complaints sought information related to allegations that FBI agents sided with BLM protestors, records related to the Capitol Hill riot, information surrounding the infamous Steele Dossier, and files documenting the agency's investigative actions regarding classified documents found at the Penn Biden Center and former President Donald Trump's Mar-a-Lago residence.
~Here's to Our Liberty!
Copyright 2023, LibertySons.org