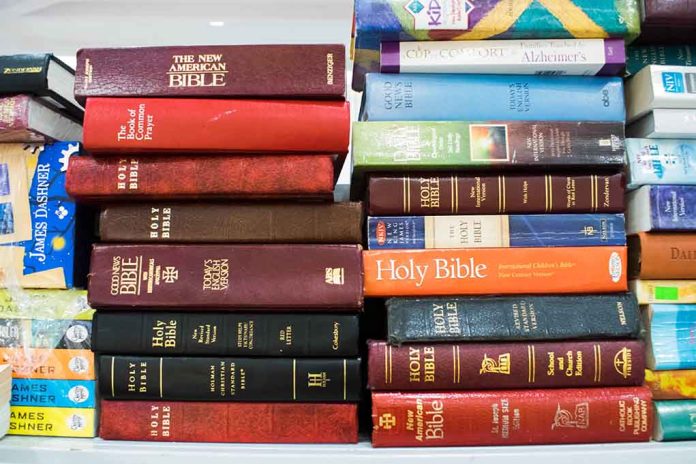 "God's Smuggler" Dies
(LibertySons.org) – Anne van der Bijl, a Dutch missionary known as Brother Andrew, died September 27 at 94 years old. During his lifetime, he gained the nickname God's Smuggler because his work involved sneaking Bibles into areas where they were illegal. He believed it was important to spread Christianity around the world.
"The missionary, whose real name was Anne van der Bijl, spent a large portion of his life promoting the spread of Christianity into countries where it was unwelcome."https://t.co/BN6S0I7yom

— Daily Wire (@realDailyWire) October 2, 2022
Born in the Netherlands on May 11, 1928, Brother Andrew joined the Christian faith in 1950, after his recovery from a war injury led him to spend his time reading the Bible. He began his smuggling operation by taking the Book into Poland and giving it to people attending a communist function.
Brother Andrew was also the founder of Open Doors ministry. The organization focuses on helping those who've been attacked or singled out for being Christian. The missionary once said he felt persecution strengthened a believer's faith. He was also known for reciting a special prayer when sneaking the Bible into countries so that he would avoid discovery at border checkpoints. His request would include asking God to make the agents "blind" to what he was doing. The religious activist wrote a book about his travels, "God's Smuggler," which became a bestseller.
Brother Andrew took his heavenly place with his wife of 59 years, Corry, who died on January 23, 2018. His legacy lives on through all the people he touched, Open Doors, his five children, and 11 grandchildren.
~Here's to Our Liberty!
Copyright 2022, LibertySons.org