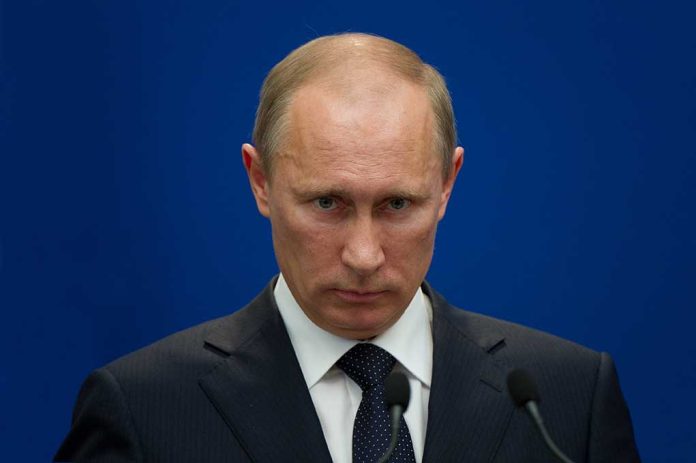 (LibertySons.org) – Most people can agree the political atmosphere in the US is a little shaky at the moment. There is a massive divide between the two major parties, and often, the loudest voices are those on the extreme ends of the spectrum.
It is enough to make many people wonder where they fit in. The solution appeared to be joining a pro-Putin political party for martial arts expert and Hollywood actor Steven Seagal.
Steven Seagal joins pro-Putin party in Russia https://t.co/L4PiMhUZz9 pic.twitter.com/NZ8OzscH5R

— New York Post (@nypost) May 31, 2021
On May 30, 2021, the "Just Russia – Patriots – For Truth" party inducted Steven Seagal as a member. Members created it earlier this year with the merger of three smaller parties. The party supports Vladimir Putin, and the group holds 23 seats in Duma, the 450-seat lower house of the Russian parliament. It is the 4th largest political party in the country.
Seagal's decision to join the party doesn't come as a complete surprise to people who have been watching his career the last few years. He has been an outspoken Putin supporter for years. He supported the 2014 invasion and annexation of the Ukrainian region of Crimea and became a Russian citizen in November 2016. Moscow's Foreign Ministry appointed him to serve as Russia's special envoy to the United States in 2018.
Seagal currently maintains multiple residences in the US and his American citizenship. Does his continued support for Putin create a conflict of interest for the US? Patriots deserve an answer.
~Here's to Our Liberty!
Copyright 2021, LibertySons.org