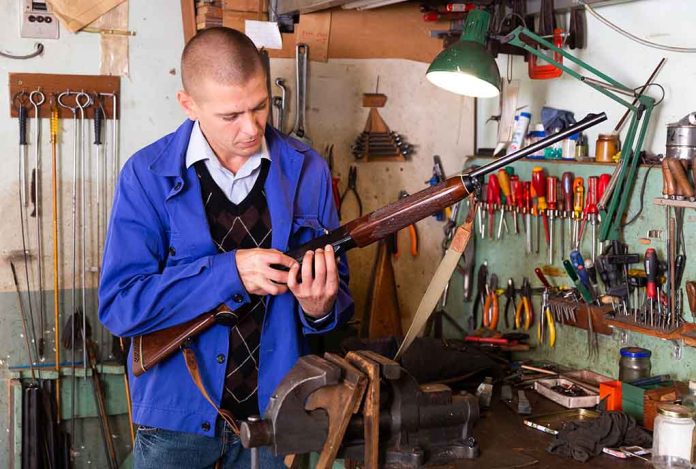 Biden Hurt This Family – They May Not Recover
(LibertySons.org) – Due to some clerical errors, which the ATF classified as willful violations of the law, JM Gun Repair in Sarasota, Florida will no longer operate as it has since 1976. According to one of the proprietors, Benwayne Morrison, the small family business can no longer sell firearms or conduct repair services but will try to continue its legacy by offering ammunition, gear, and supplies. The Morrisons blame the loss on Joe Biden's gun reform policies.
The Biden administration Justice Department is implementing a zero tolerance policy for rogue gun dealers that will see the ATF revoke the license for gun dealers that willfully violate firearms law on their first offense. pic.twitter.com/M71AnMZhOs

— What Biden Has Done (@What46HasDone) June 23, 2021
In an attempt to stop gun violence, the Biden administration enacted a strategy in June 2021 to weed out rogue dealers who aren't abiding by existing laws. The zero-tolerance approach allows agents to shut down shops that have a willful violation of gun legislation, which is supposed to mean the business sold to prohibited individuals, created false records, failed to run background checks, did not respond to ATF tracing requests, or refused to allow federal inspections.
While Morrison admitted to the minor clerical issues the ATF agent had flagged, he explains the mistakes did not fit the agency's description of willful violations. He maintains officials are going beyond the definition provided by the Biden administration and using any excuse to close gun shops.
Furthermore, he alleges the real motivation behind this strict enforcement action is to create a database of owners. He said when the ATF shuts down a seller, the retailer has to send in its records, which list the identifying details of customers. The storeowner feels closing a 46-year-old business was a huge win in advancing the federal government's real goal.
~Here's to Our Liberty!
Copyright 2022, LibertySons.org