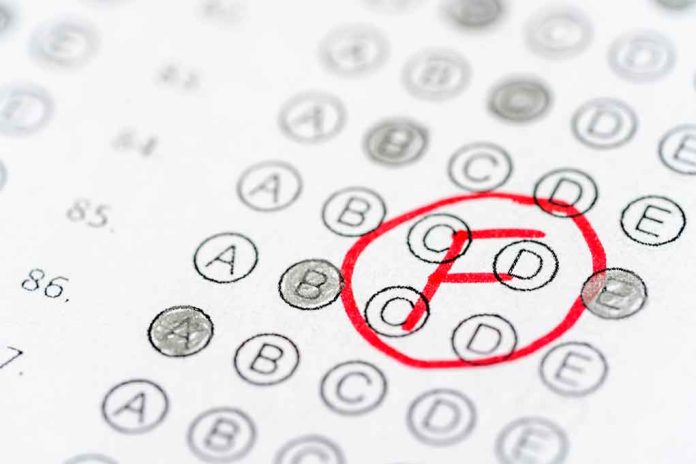 Math and Reading Scores Drop in Post-COVID America
(LibertySons.org) – The National Center for Education Statistics released the results of the National Assessment of Educational Progress (NAEP) on October 24. Federal officials administered the rigorous test to 450,000 fourth- and eighth-grade students in 10,000 schools across all states to get an idea of proficiency in math and reading. The 2022 exam showed how much education has slipped in the recent years.
The story says it was a result of the pandemic. More accurate to call it a result of the school shutdowns, which many warned would have precisely this effect. https://t.co/REl86T0ioY

— Brit Hume (@brithume) October 24, 2022
Perhaps not surprisingly, all scores for math and reading dropped. Compared with 2019's results, grade four reading scores went down by three points, and math fell by five. Grade eight also dropped in reading by three points, but math saw the biggest decrease in this age group — eight points.
The scores represent the largest negative change since the 90s. Math scores declined in almost every state for eighth graders. In 41 states, fourth graders also experienced a decline in the subject. Reading fared a little better, with more than half of the states for both grades seeing drops, however these numbers were already on the decline before the pandemic. There were no impressive improvements across the board, and only one in three students met the standards for competency.
Researchers said pandemic lockdowns did contribute, but poverty levels and state education rules also had impacts. Not every area that stuck with remote schooling did worse than those that opened up sooner.
Regardless of the reasoning behind the results, Secretary of Education Miguel Cardona said the scores were "appalling and unacceptable." He said the way education moves forward will determine America's "standing in the world."
~Here's to Our Liberty!
Copyright 2022, LibertySons.org