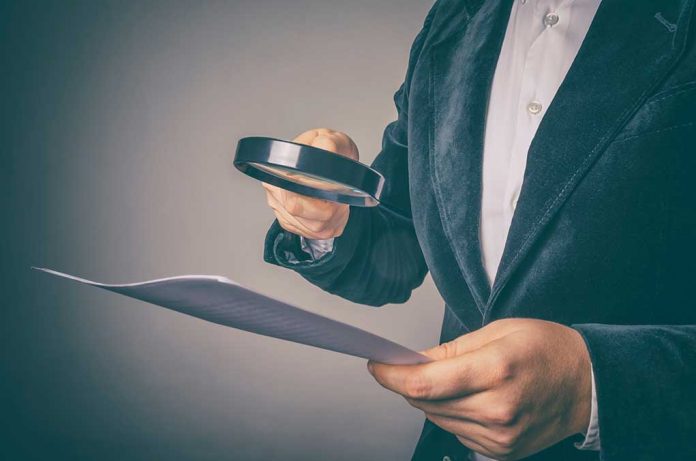 (LibertySons.org) – The Steele Dossier was a controversial report that added fuel to the investigation of former President Donald Trump's relationship with Russia. Once it leaked to the public, the information and its creator, Christopher Steele, came under fire.
The unsubstantiated files did nothing to aid in the investigation and left Steele disgraced in the eyes of the public. Now, he's speaking out and standing up for his work in a new ABC News interview.
About Steele and His Dossier
Christopher Steele is a former British spy who put together the Trump/Russia relationship reports using unproven claims and anonymous sources. Much of the information lacked evidence to support it and led to substantial credibility issues for Steele, although the former spy didn't personally release his work to the public.
Buzzfeed News leaked it on January 10, 2017, without his permission. Its contents caused a massive upheaval in the news sector, and many readers wrote it off as controversial and irrelevant. Still, some used it to continue their stance that the President interfered in the election. The media website didn't disclose where it obtained a copy of the report.
The Interview
Steele has remained quiet about the dossier until now. He speaks out in his first interview on the matter with ABC News's George Stephanopoulos. "Out of the Shadows: The Man Behind the Steele Dossier" premiered on October 18 exclusively on Hulu.
An October 17 preview showed Steele discussing his feelings about the report. The teaser said he would reveal the truth about the dossier, which Trump has called fake news. Steele says he stands by his work.
During the interview, the former spy explains how the report came to be and why he compiled it. Steele admits not everything in the dossier is accurate, and evidence corroborating some of his claims is nonexistent. He also defends controversial elements in the file, including those the FBI has proven wrong. The report also contains gross misspellings and other possible errors that also hamper its credibility.
He still maintains that while there may not be evidence proving everything is correct, there is also a lack of evidence proving it wrong — a defense many critics refuse to accept. A lack of evidence is never evidence in itself.
In the end, it appears the interview will be nothing more than Steele continuing to back his misguided investigation and push the Russian collusion theory.
~ Here's to Our Liberty!
Copyright 2021, LibertySons.org