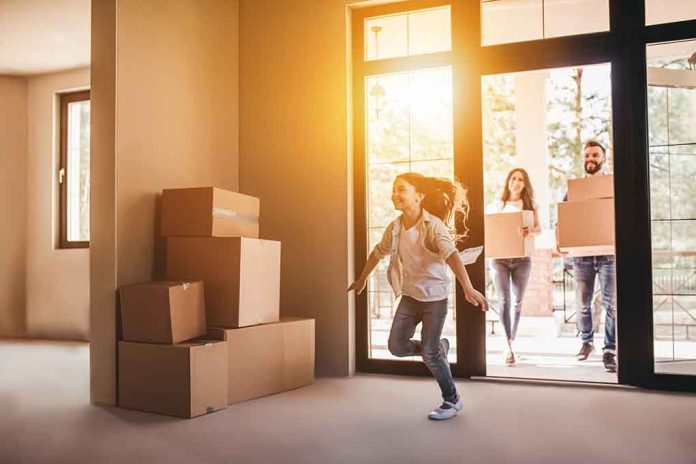 How to Find Out If You Qualify for Section 8
(LibertySons.org) – If you are renting your home, you have likely noticed that rent prices have been drastically rising. Rent and housing costs have been skyrocketing, especially in big cities, where housing is in high demand. This makes it even more difficult for lower-income families to find suitable, affordable housing.
Many federal assistance programs are available to low-income households, including homes with elderly, disabled, or child members. In fact, there are roughly 8.5 million people currently relying on rental assistance programs from the federal government. One of the most popular programs is the Housing Choice Voucher Program.
How Does the Housing Choice Voucher Program Work?
The Housing Choice Voucher Program, commonly known as the section 8 program, is a federally funded rental assistance program that helps low-income families and individuals afford safe housing. The program pays for a portion of a person's rent, while they will have to pay for the other percent.
Local Public Housing Agencies disperse funds to Section 8 participants who meet the total gross annual income and family size requirements. HUD requires PHAs to ensure that at least 75 percent of the program's participants are living at 30 percent or less of the area median income. The program is limited to U.S. citizens and non-citizens with permanent immigration status, though some temporary citizens like refugees may also qualify.
After being determined as eligible for benefits, families are given the ability to choose their housing so long as it meets the health and safety requirements of the program. The PHA may offer advice to the family on the ideal unit size. Renters will pay the difference between the subsidized amount and the total rent, though the amount paid will be no more than 30% of their income.
Eligibility Requirements for the Housing Choice Voucher Program
HUD and your local PHA will likely have strict requirements for you to be able to apply for the Section 8 Program. They include:
Citizenship Status
To apply for this program, you must be a U.S. Citizen or legal permanent resident. Most PHA's also require you to live within the area you are applying in.
Income level
Since the primary purpose of the section 8 program is to provide an affordable and safe living place for low-income individuals, income details are one of the first requirements families must meet. Your local PHA will consider your family's annual income to determine the appropriate rent you'll be expected to pay. They will then pay the remaining rent as a subsidy straight to the landlord.
In general, income limits are sorted into three categories:
Low income- earning less than 80% of the median income
Very low income- earning up to 50% of the median income
Exceptionally low income- earning less than 30% of the median income
Applicants in this last category are prioritized for immediate assistance. When there is a high demand for units, these families will be placed in a unit first; then, the PHA will provide housing to families who earn more. These income limits vary from state to state, as the cost of living drastically differs between and within states, so check with your local PHA about the area's specific income qualifications and limitations.
Family Status
To qualify for Section 8, your family must meet one or more of the following criteria.
An elderly household with at least one member over 62 years old
A near-elderly household with at least one member over age 50 and under 62
At least one family member with a disability
A family, with or without children
A single individual living alone and who doesn't meet any of the other criteria
A displaced household whose member(s) has been displaced from their current residence by governmental move, natural disaster, or other physical damage.
A person remaining in a section 8 housing unit after other members have all moved out
Eviction History
Participants in this program must pay their portion of the rent and other payments reliably. The PHA will contact previous landlords to find out your past rental history as part of your application process.
Apply for the Housing Choice Voucher Program
You can apply for the housing choice voucher program at your local PHA. The PHA will give you an application form requiring the following details:
Your family household members' names.
The family head's name and address.
Everyone's details (social security numbers, gender, dates, and places of birth).
Your current residency and homelessness status.
Your military status.
Your disability status.
Your criminal records history.
Your previous landlords' names and contact information.
Your current employer's name and contact information.
To Summarize
Finding safe, clean, affordable housing is one of the biggest concerns for many low-income households. The Section 8 housing assistance program helps families to afford decent housing. They receive a Section 8 voucher, which pays for part of their rental costs, while they pay for the remaining percentage (usually 30%) and any other fees. Frequently applicants are placed on a waiting list when they apply, so the sooner you reach out, the sooner you will be placed in safe, affordable housing.
Copyright 2022, LibertySons.org