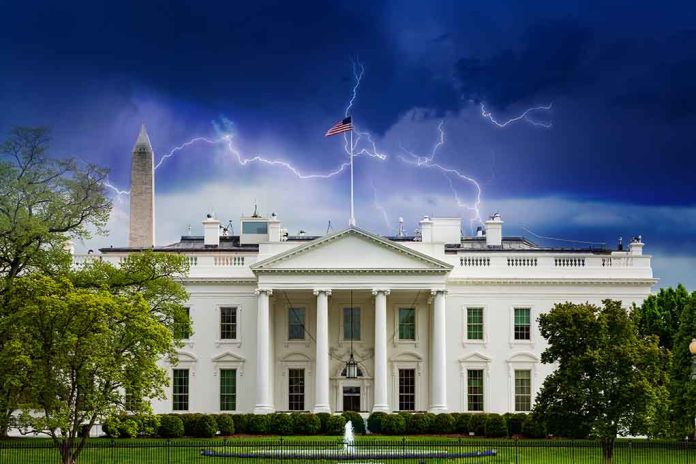 (LibertySons.org) – From the end of 2022 through the start of the near year, lawyers have been discovering some classified documents in President Joe Biden's Wilmington, Delaware home as well as at the Penn Biden Center in Washington. The papers are from his time serving as vice president under former President Barack Obama. While Attorney General Merrick Garland has appointed a special counsel to look into the situation, many officials are starting to talk about how much trouble this could bring to the sitting president.
David Gergen served as a Senior Political Analyst for CNN and was an advisor to four presidents, including Bill Clinton. He is now a professor of public service at the Center for Public Leadership at the Harvard Kennedy School, where he was the founding director.
On January 14, he spoke with CNN host Anderson Cooper about the political fallout Biden will likely experience from the classified documents debacle. Gergen believes the administration is "making a big mistake" by "hunkering down" and staying relatively quiet about the issue.
He emphasized how he believes many American fears of Biden's age and his ability to lead could have been "dissipated" if he kept the nation on its current trajectory. But this "gigantic story" has thrown that plan completely off track.
Former White House adviser David Gergen said Biden's handling of classified documents may create an unexpected political fallout for the administration. https://t.co/87BSGMDpju

— Axios (@axios) January 14, 2023
Gergen also believes the slow trickle of information about the documents and their discoveries may lead Americans to wonder, "[W]hat are they hiding" from us?"
This uncertainty extends all the way into the West Wing. According to CBS News, multiple staffers spoke with anonymity about the situation and shared their concern that the White House has not been transparent about the documents. One even compared the handling of the situation to an attempt to "put lipstick on a pig," except this time there are "50 pigs and one stick of lipstick."
As this story and its details continue to slowly trickle out, Americans will hopefully learn more about why some of Biden's documents ended up at his house and tucked in near his collectible Corvette.
~Here's to Our Liberty!
Copyright 2023, LibertySons.org