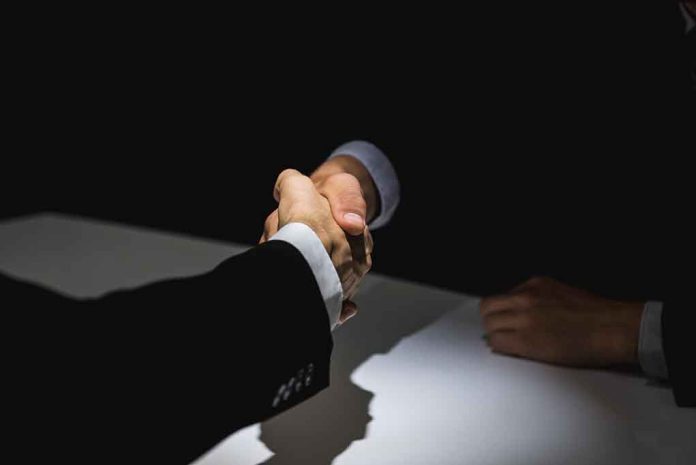 (LibertySons.org) – It's been nearly four years since disgraced pedophile Jeffrey Epstein died by his own hands in a Manhattan Metropolitan Correctional Center while awaiting trial on federal charges for trafficking minors in Florida and New York. However, controversy continues to rage as more information emerges regarding powerful individuals he met after his 2008 conviction in a Florida state court for procuring an underage girl for prostitution. A recent report indicated he met with the current director of the CIA.
According to documents, which The Wall Street Journal was able to obtain, Epstein's calendar indicates he met with the likes of William Burns, the current CIA director; Leon Botstein, President of Bard College; and Kathryn Ruemmler, who served as a White House counsel during the Obama administration.
Burns has served as the Director of the CIA since his appointment by Joe Biden in 2021. He also served as the Deputy Secretary of State under Barack Obama from July 2011 through early November 2014. According to The Wall Street Journal, Burns slated three meetings with the disgraced financier during his final year with the State Department. Initially, the two met in DC, but eventually, Burns went to Epstein's townhouse where several of the former financier's accusers, many underage, claim he sexually assaulted and abused them.
Jeffrey Epstein met with current CIA Director after convicted as a sex offender. Docs contain emails & scheduled meetings with now CIA Director William Burns, Bard College president Leon Botstein, Obama's WH counsel Kathryn Ruemmler & prof. Noam Chomsky. https://t.co/RyI15dPldE

— CJ4America (@GrammyC4Zone) April 30, 2023
Ruemmler met with Epstein on dozens of occasions during her time working for Obama and prior to becoming one of Goldman Sachs' top lawyers. Epstein had also reportedly made plans for Ruemmler to join him on a trip to Paris, France, in 2015 and to his private Caribbean island in 2017.
As for Botstein, the college president met first met with Epstein at his New York Townhouse in 2012 and invited him to visit Bard's campus in 2015. The disgraced financier brought a group of young women with him. Despite the meetings these three people had with Epstein, none of their names had appeared in his "black book" or in his flight logs.
~Here's to Our Liberty!
Copyright 2023, LibertySons.org