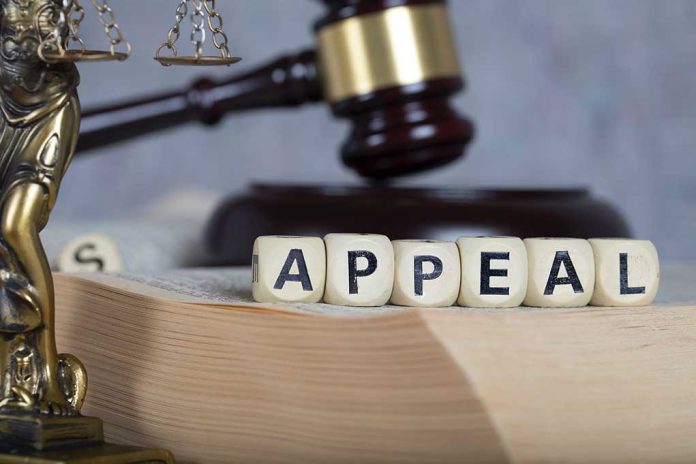 Ghislaine Maxwell May Not Get Appeal – Estranged Husband Won't Fund Her
(LibertySons.org) – Ghislaine Maxwell doesn't seem to associate with the best men. Her relationship with Jeffrey Epstein led her down a dark path, ending in a criminal conviction and prison sentence of 20 years. Now, as she tries to appeal, her estranged husband is allegedly holding the purse strings and preventing her case from moving forward.
Ghislaine Maxwell's appeal attempt could now be in jeopardy because Scott Borgerson won't pay her legal bill. https://t.co/AElOAkhBfX

— Kath (@mopeng) November 27, 2022
After her conviction, Maxwell vowed to appeal. She filed the initial paperwork this past summer, but is having trouble doing anything else because she can't access her money. The once-rich socialite appears to be at the mercy of her husband, Scott Borgerson.
Maxwell married Borgerson secretly in 2016, a fact that came up at her trial in 2020. He supported her after the arrest and offered to put up millions toward her bail. But the man reportedly ended the marriage before his wife's trial, telling her he had a new woman in his life. Sources said they wanted a quick divorce, but it still hasn't happened.
Borgerson supposedly has power over Maxwell's money because she put millions into a trust under his control before going to jail. A report by The Sun said he met with his wife's attorneys to discuss her financial obligations, adding he would pay the bills — but apparently didn't. Maxwell's friends accused her estranged husband of using the situation to get a better divorce settlement, but he has said that's a false accusation.
The convicted criminal owes $900,000 to her attorneys for the work they've already done. For her appeal, she'll need $1 million more. She has until the end of January 2023 to get the ball rolling on the case. If she misses the deadline, her chances to try and go forward with an appeal are all but over.
~Here's to Our Liberty!
Copyright 2022, LibertySons.org