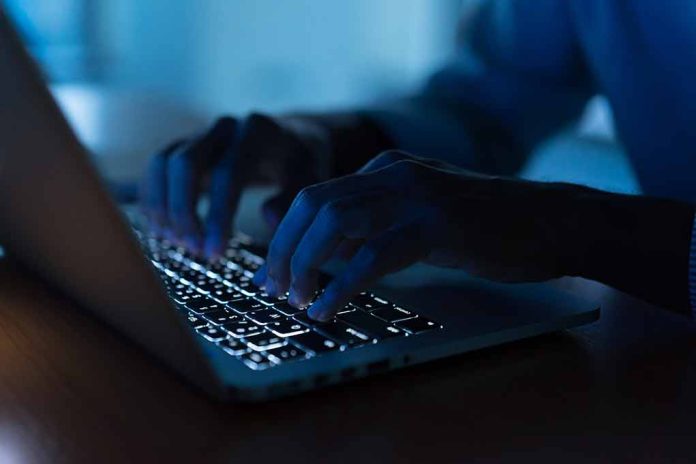 (LibertySons.org) – House Republicans have continued investigating Hunter Biden and the Biden family's business affairs. They've sought to find whether Joe Biden participated in his son's business affairs or whether his son sold access to the White House to foreign individuals or businesses during Biden's time as vice president under former President Barack Obama.
Reps. James Comer (R-KY), Jim Jordan (R-OH), and Jason Smith (R-MO), the chairmen of the House Oversight, Judiciary, and Ways and Means Committees, have all sought testimony and correspondence in the matters, sometimes directly from Justice Department (DOJ) or FBI employees. Recently, the Heritage Foundation pursued a Freedom of Information Act (FOIA) lawsuit to obtain internal emails from the DOJ regarding communications between US Attorney for the District of Delaware David Weiss and DOJ officials about Congressional inquiries into his ongoing investigative case into Biden.
Emails Show Weiss Consulted DOJ's Office of Legislative Affairs (OLA)
Based on the Heritage Foundation's FOIA suit, a court ordered the DOJ to produce all responsive email records pertaining to Weiss or Assistant US Attorney Lesley Wolf by August 25, according to information the foundation shared with The Federalist. The foundation suggests the resulting email chain raises questions over whether Weiss and DOJ officials misled Congressional leaders.
Moreover, because his investigation was ongoing, emails show Weiss turned over a May 9, 2022, letter he received from Sens. Chuck Grassley (R-IA) and Ron Johnson (R-WI), the ranking members of the Senate Judiciary and Investigative Committees, to the DOJ's Office of Legislative Affairs (OLA), a standard procedure.
Weiss emailed one of his Assistant US Attorneys (AUSAs), Shannon Hanson, to determine whether the OLA had responded to the inquiry. Hanson emailed him back, noting the OLA hadn't replied yet but that Joe Gaeta was developing a response. On June 6, 2022, the OLA responded with a letter to Grassley and Johnson explaining DOJ policies and reasons the agency could not provide the requested information regarding an ongoing investigation.
Weiss Answers May 25 Letter to Garland
However, in a seeming break from DOJ protocol, Weiss sent a June 7, 2023, letter to Jordan in response to a May 25, 2023, inquiry addressed to Attorney General Merrick Garland. In the letter, Weiss specifically mentioned that he received the forwarded letter with instructions to respond on the Department's behalf. Yet he also confirmed he maintained independent authority to make prosecutorial decisions as a US Attorney.
Yet, the Heritage Foundation's Mike Howell noted that Weiss's reply used legal language usually found in OLA responses to Congressional inquiries. He wasn't the only one who found the response disturbing. On June 22, Jordan sent a follow-up letter asking Weiss a series of questions about who assisted him in drafting his June 7 response and who instructed him to respond. Weiss responded on June 30, again indicating he could not provide Jordan with the information he sought. The Heritage Foundation hadn't received evidence of an email chain showing internal correspondence between Weiss and the OLA.
Weiss clarified that his position as a US Attorney allowed him to make prosecutorial decisions within his district independently. He explained that he worked cooperatively with US District Attorneys in other districts to pursue charges. However, he could request Special Attorney status from the Attorney General, granting him charging authority in any other district as required.
Howell pointed out the difference between having ultimate charging authority and receiving an assurance the Attorney General would dispense the power if necessary. Howell argued that Weiss wasn't actually independent without that control.
~Here's to Our Liberty!
Copyright 2023, LibertySons.org