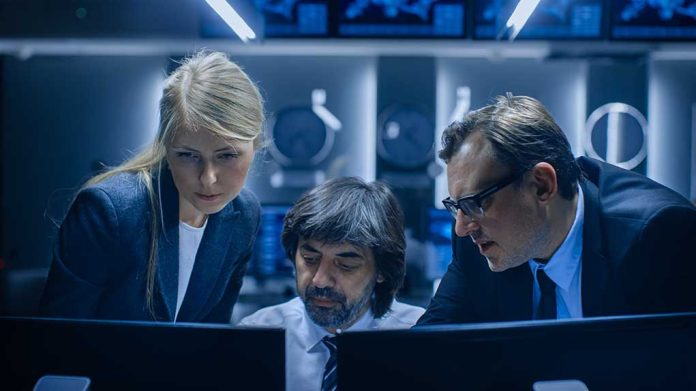 (LibertySons.org) – President Joe Biden and his son, Hunter Biden, have been the center of controversy for years. The first son has lived a life riddle with substance abuse and various allegations regarding his potentially shady business deals with overseas energy companies. The president, on the other hand, has caught flak for potentially being involved in his son's business ventures and attempting to cover his tracks. The Biden family has enjoyed the help of the media to keep them out of the spotlight for the most part. However, the relationship between them seems to be much deeper than originally believed.
Helping Hand
Leading up to the 2020 presidential election, the mainstream media did Biden a huge favor by not running stories about his son's infamous laptop, a source of potentially incriminating evidence. America First Legal (AFL) recently revealed documents that indicate the cuddly relationship between the Biden family and mainstream media has been going on longer than many people thought.
According to the documents, which AFL obtained through a Freedom of Information Act lawsuit it filed against the National Archives and Records Administration (NARA), the relationship dates as far back as Barack Obama's time in the White House.
No Negative News
The documents contain emails that show how Biden's aides during his time as vice president actively worked to suppress stories about the now-First Son's association with Burisma Holdings, a Ukrainian energy company, in 2015. According to Just the News, the President of the AFL, Stephen Miller, claimed that Biden was "intimately involved" with his son's shady business deal with the Ukrainian company during his time as Vice President of the United States.
Perhaps more damaging is the fact that while Biden has maintained he had no knowledge of his son's business ventures, the emails indicate that he personally approved media statements designed to address the younger Biden's oversea business deal. Kate Bedingfield, who was serving as a press officer for the vice president in 2015, said Biden "signed off" on the official remarks. The emails also indicated that Bedingfield would then present the statements as her own while sharing them with reporters.
The emails also revealed a conversation between Bedingfield and Eric Scherwin, the younger Biden's business associate, who urged the press official to plead with Margaret Talev, a reporter from Bloomberg, to not report any negative information about his business partner. Bedingfield later wrote that Talev wouldn't run with the story, adding that she would only do so "if her editors" held her at gunpoint and forced her to.
President Biden claims to have no knowledge of his son's shady deals, and mainstream media claims to be independent. However, the recent revelations tell a much different story. The only questions that remain are just how far all of this goes and how long it's been going on.
~Here's to Our Liberty!
Copyright 2023, LibertySons.org