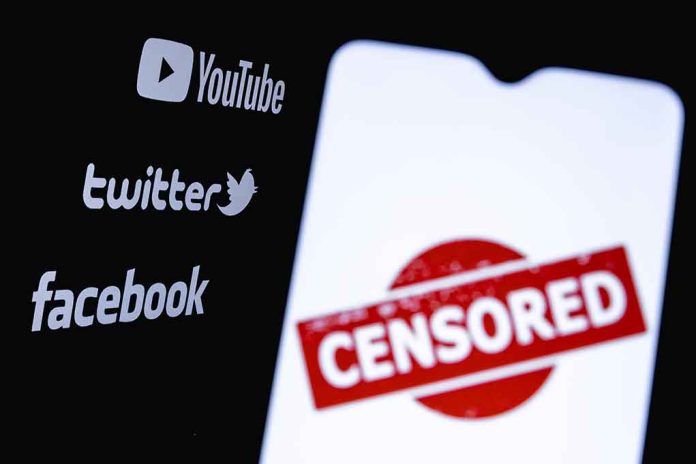 Elon Musk Supports Suspicions of Big Tech Censorship
(LibertySons.org) – Elon Musk's takeover of Twitter has had a rocky start, with plenty of accusations that he would ruin the platform by allowing hate speech and undoing certain account bans. But the Tesla CEO isn't shy about standing up for free speech. He recently revealed he supports the opinion that liberals have been pushing censorship online, specifically against social media users with conservative viewpoints.
"That assessment is more accurate than most people realize."https://t.co/3prxhnUFxQ

— Daily Wire (@realDailyWire) November 5, 2022
Tom Fitton, president of Judicial Watch, posted a tweet accusing the Left of controlling censorship by manipulating Big Tech. He noted liberals have the funding and backing from various entities within the government, outside the establishment, and media to push these companies to do their bidding. Meanwhile, he claimed the Right has limited resources to fight for free speech. Musk replied to Fitton, acknowledging the truth in his words.
.@ElonMusk, Left have countless billions, government entities, media and NGO's focused like a laser on ensuring Big Tech and government suppress and censor on-line speech. Conservatives have a few social media accounts and a handful of groups fighting for on-line free speech…

— Tom Fitton (@TomFitton) November 3, 2022
Libs of TikTok faced multiple suspensions prior to Musk's acquisition due to "hateful conduct." A podcast host faced a similar fate for posting transgender content. Representative Marjorie Taylor Greene (R-GA) also had some trouble on Twitter in January. She noted she is the only incumbent with no campaign account on Twitter because of a ban for posts about COVID-19.
On October 28, Musk announced the social media platform would have a content moderation council, which is a diverse group of people to help manage posts. He said no accounts would be restored until the new entity is done its evaluation.
How long do you think it will take the new entity to deliberate? Do you think it will restore previously banned accounts anytime soon?
~Here's to Our Liberty!
Copyright 2022, LibertySons.org