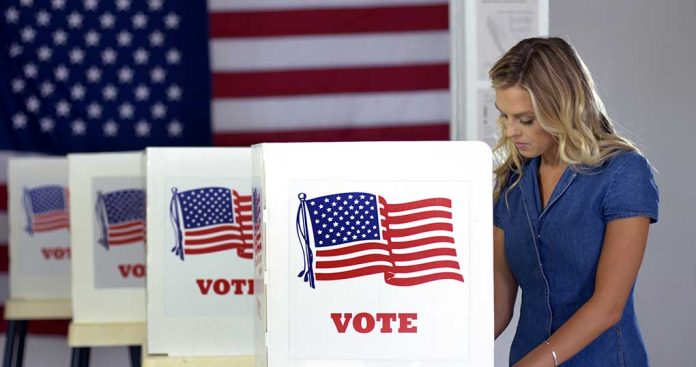 (LibertySons.org) – New Jersey man Steve Clayton served on his local school board starting this January after his constituents seemingly voted him into the spot. However, a recent discovery of a voting machine error showed the people of Ocean Township, New Jersey, didn't actually elect him into office. Instead, his opponent won by one vote. Here's what happened.
Election Systems and Software (ES&S) is the company that ran the recent elections in Monmouth County, New Jersey. It is an American-owned and run business headquartered in Omaha, Nebraska. A spokesman for ES&S told the New Jersey Globe that during a system audit in July 2022, the company's employees arrived in the New Jersey township to figure out why the servers were running slowly.
During the troubleshooting process, the technicians uninstalled and reinstalled the software incorrectly by failing to optimize the system. This process would have allowed the program to alert a user if votes were counted or loaded to the machine twice. As the technicians failed to optimize, they failed to alert election officials when the issue occurred.
Around one-third of New Jersey counties use ES&S as part of their voting and election process.
Local New Jersey Race Flips After Voting Machine Irregularities Detected
https://t.co/x43DjW0Cd9

— Barbara (@623Sis) January 17, 2023
The original tally had Steve Clayton winning by 20 votes, but after the audit, the new results show his opponent, Jeffrey Weinstein, winning by one vote. The Board of Elections is now working to recertify the votes from last November.
According to the New Jersey Globe, Sussex County Clerk Jeff Parrott expressed that he was both "disappointed and dismayed" that the state attorney general's office had not told him another county in the state had issues with vote calculations done by ES&S. He emphasized that the lack of communication was "unacceptable."
School board officials are now switching out their roles to reflect the true desires of their voters. Meanwhile, other state residents could be second-guessing whether their votes were tallied incorrectly as well.
~Here's to Our Liberty!
Copyright 2023, LibertySons.org