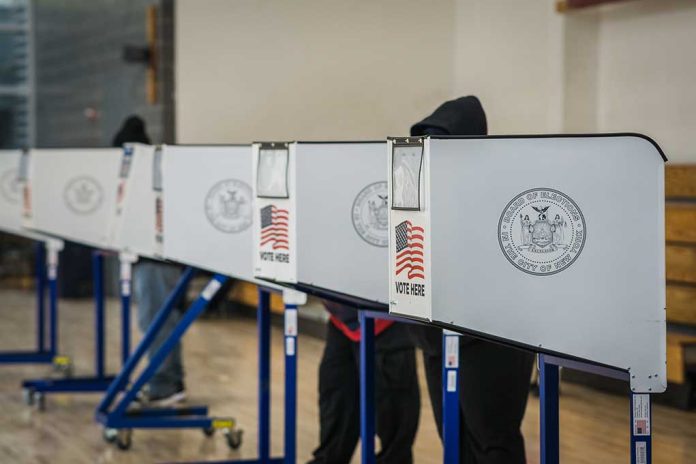 Arizona's Maricopa County Faced Tabulation Issues At Voting Centers
(LibertySons.org) – Arizona's Maricopa County reported struggles once again with its voting process. The location was a hotspot for issues in the 2020 election, which triggered a highly publicized audit. The county had a new problem during the midterms on November 8, when a number of machines weren't tabulating some ballots.
"BIG problems with @MaricopaVote," said @AZGOP Chairwoman @KelliWardAZ.

The head of #Arizona's GOP and candidates said Tuesday morning that #VotingMachines in #MaricopaCounty have malfunctioned in the critical #Midterms2022. https://t.co/p6RVuiKIog

— The Epoch Times (@EpochTimes) November 8, 2022
During a news conference, Maricopa Board of Supervisors Chair Bill Gates explained there was an issue with 20% of the voting machines in the county. Some of the ballots weren't going through when they were run through in the tabulator. He confirmed that not every machine was malfunctioning.
Gates also explained the problem wasn't stopping people from voting. He said every ballot would still count, and there was no fraudulent activity occurring.
Gates released guidance on Twitter for what voters could do to ensure their votes were properly counted. He explained Arizonians could wait for the tabulator to begin working at their location, put their ballots in the "door 3" secure slot of the machine, or go to another voting center. Again, he promised all votes would count.
Later in the day, the Elections Command Center released a statement noting the issue originated from the machines not printing the time marks dark enough to read. Officials were able to change the print settings to correct the problem, then worked to fix all of the malfunctioning machines.
~Here's to Our Liberty!
Copyright 2022, LibertySons.org