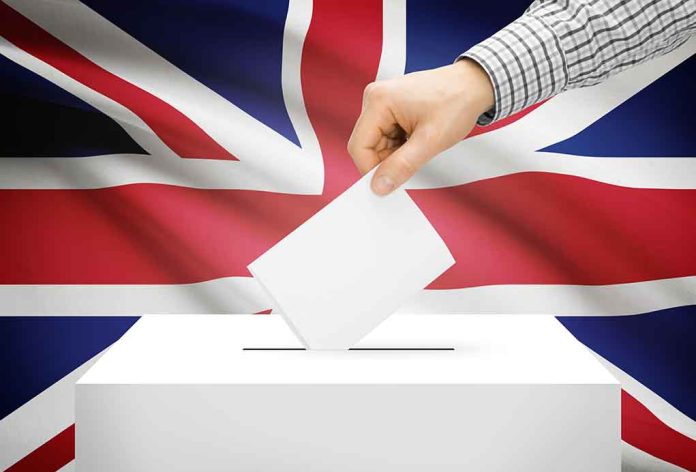 Election Delayed Over Hacking Fears!
(LibertySons.org) – British Prime Minister Boris Johnson resigned in July, sending the region's Conservative party on a hunt for his replacement. Ballots were supposed to go out the week of August 1, but warnings from the National Cyber Security Centre (NCSC) about weaknesses in the system led to a delay. Party representatives told members they might not receive voting materials until August 11.
Vote for Next Prime Minister Delayed Over Election Hacking Fears https://t.co/NUzHVbRYLU via @BreitbartNews

— VTOL Hussar (@vtolhussar) August 4, 2022
NCSC officials said the system was vulnerable to attacks that would jeopardize the election's integrity. With no mention of a specific threat, they decided to hold on to ballots until additional measures went into place to increase security.
Officials didn't specify the exact plans to strengthen the ballot system. They did announce that in an attempt to ensure no mischief occurs with the process, conservative members will lose the ability to change their votes. The original plan was to allow citizens to go back and make changes until the final count on September 2.
When the ballots eventually arrive, the party will choose between Foreign Secretary Liz Truss and former Finance Minister Rishi Sunak. A poll reported by The Financial Times by YouGov shows Truss is currently in the lead, with 60% choosing her and 26% favoring her opponent.
~Here's to Our Liberty!
Copyright 2022, LibertySons.org