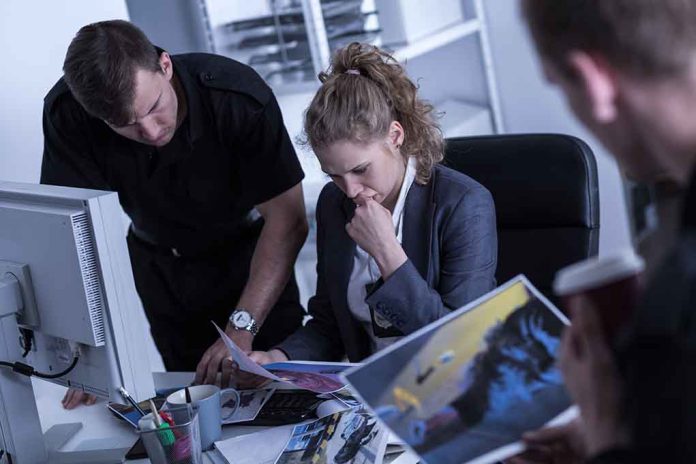 (LibertySons.org) – Kari Lake, failed gubernatorial candidate in Arizona, has repeatedly denied losing her race to now-Governor Katie Hobbs (D). The Republican and election challenger recently found herself in hot water with Arizona's new Democratic Secretary of State to the extent she could potentially face felony charges thanks to a post she placed on social media.
Adrian Fontes, Arizona Secretary of State, recently sent a letter to Kris Mayes, the state Democratic attorney general, formally asking him to launch an investigation into Lake, claiming the Republican violated state law when she posted photographs of voter signatures on her Twitter account. Arizona has a statutory provision mandating that signatures can't be accessed or duplicated by anyone other than the voter who signed them.
In AZ—> Arizona's new Secretary of State Adrian Fontes sent the following letter to AZ AG Kris Mayes this afternoon, referring Kari Lake for investigation for what, he says, was a violation of state law by tweeting out copies of voter signatures in her tweet, below. https://t.co/RTHXR3FXu0 pic.twitter.com/pIG9XniwqC

— Vaughn Hillyard (@VaughnHillyard) January 30, 2023
Lake's post asked users to decide for themselves whether or not the signatures matched on side-by-side photos of voter registration forms and ballots from the 2022 midterm election. She also claimed there were nearly 40,000 ballots with the issue but were somehow all counted, adding that she believes "election deniers," are owed an apology. The secretary of state's referral noted the law protected voters by prohibiting any of the information in registration forms from being posted on the internet.
While Lake did share photos of voter signatures, it appears that those photos, in particular, were already public knowledge, and the state may not have a case. Before Lake's tweet, Shelby Busch, chair of the We the People AZ Alliance, testified to the Senate Elections Committee. During that hearing, about a week before the conservative's controversial tweet, Busch made all the signatures public.
Nick Reynolds, a senior political reporter for Newsweek, noted that fact in a recent tweet. The journalist questioned whether Arizona officials had a legitimate case against Lake, considering that the signatures were already in the public record.
Earlier this week, the Arizona Secretary of State asked the state's Attorney General to investigate whether Kari Lake violated the law by posting voter's signatures on the internet.

But the signatures were already public record. Do they have a case?https://t.co/rh5rl1cgfC

— Nick Reynolds (@IAmNickReynolds) February 1, 2023
Jen Fifield, a contributor to VoteBead, echoed that sentiment. She also stressed the fact that "sitting lawmakers" released the signatures, effectively entering them into the public domain. She concluded her analysis by questioning the timing of Fontes' effort to create legal problems for Lake.
~Here's to Our Liberty!
Copyright 2023, LibertySons.org