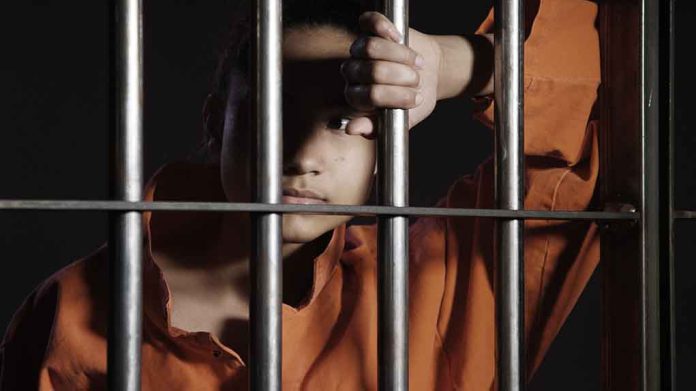 (LibertySons.org) – When then-19-year-old former beauty queen Emma Coronel Aispuro married a Mexican drug lord in 2007, she likely hoped to enjoy a life of luxury by his side. Unfortunately, what actually manifested was much different. Mexican authorities first captured Joaquín Guzmán, also known as "El Chapo," on June 10, 1993. They eventually extradited him to the US in 2017, where a judge sentenced him to life plus 30 years in a Colorado penitentiary. Coronel Aispuro is now about to follow in his footsteps.
On November 30, the US Department of Justice (DOJ) announced that US District Court Judge Rudolph Contreras sentenced Emma Coronel Aispuro to 36 months in prison. In addition, she will serve an additional four years under supervision after release.
In February, officials arrested Coronel Aispuro at Virginia's Dulles International Airport on suspicion of money laundering, drug trafficking, and Foreign Narcotics Kingpin Designation Act violations. She pleaded guilty to the charges on June 10.
The wife of Joaquin "El Chapo" Guzman was sentenced to 36 months in federal prison for conspiring to distribute drugs for import into the U.S; money-laundering; and helping run the Mexican drug cartel for which her husband was the boss. https://t.co/nSlwGP1vpD

— ABC News (@ABC) November 30, 2021
The DOJ says Coronel Aispuro worked with El Chapo and the Sinaloa Cartel in a scheme to traffic drugs into the US from 2011 through 2017. She even helped her husband escape from prison in 2015 by planning and coordinating movements and messages, buying property, and smuggling items into the jail.
Judge Contreras also demanded that Coronel Aispuro forfeit nearly $1.5 million worth of property and assets related to her crimes. Both the 20-year jail time and the forfeiture align with recommendations from prosecutors, who suggested granting leniency in response to her lack of a criminal record and willingness to accept responsibility. Coronel Aispuro's defense team indicated that they were happy with the case results.
~Here's to Our Liberty!
Copyright 2021, LibertySons.org