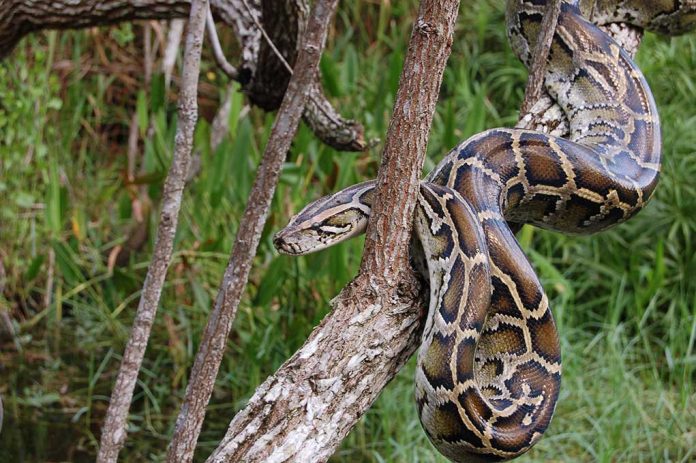 Indonesian Woman Eaten By Massive Python
(LibertySons.org) – A woman in Indonesia went to work on the morning of October 23 and never came home. Her concerned family called authorities, and a search ensued. The discovery of what happened to her was shocking. The missing woman was found inside the stomach of a 22-foot-long python at least a day after she disappeared.
Wow..sad way to go..

Missing Indonesian grandmother eaten alive by 22-foot pythonhttps://t.co/KqRMST9mCA

— HitchLarsen part of the maga gang.. (@HitchLarsen) October 26, 2022
The 54-year-old grandmother, known only as Jahrah, worked on a rubber plantation. Human encounters with pythons on such work sites have become increasingly common as civilization is increasingly encroaching on the reptiles' natural habitat. Still, attacks on people are very rare, occurring only about one time per year. The typical food for the snakes is small animals. The reticulated species is the only type of python large enough to consume a human. They will squeeze their prey to death and then eat the body whole.
The family assisted in the search for the missing grandmother. Jahrah's husband came across her personal items lying on the ground, identifying them as her work tools, sandals, jacket, and headscarf. He indicated it was then he knew something was seriously wrong.
The next morning, locals found the python, looking bloated from a recent meal. They cut it open to reveal Jahrah's body. Her remains were still in good condition, indicating the snake had recently eaten her.
~Here's to Our Liberty!
Copyright 2022, LibertySons.org