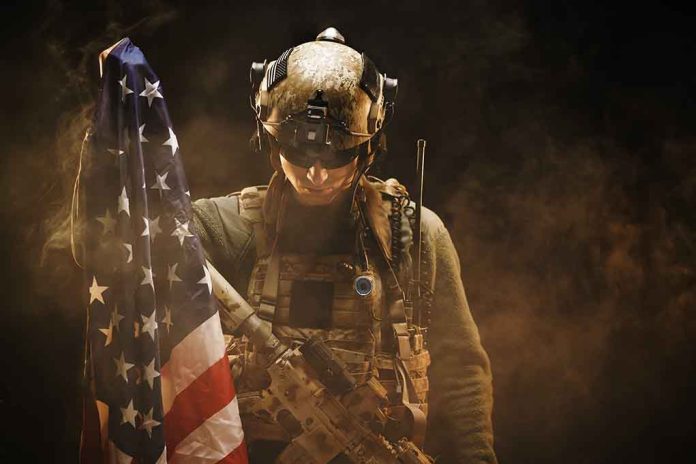 Military Base SHOCKER – A Leading Cause Of Death Is Suspicious…
(LibertySons.org) – Using documents obtained through a Freedom of Information Act request, Rolling Stone released an expose about overdose deaths at Fort Bragg. The publication noted an alarming number of soldiers losing their lives to drugs on the North Carolina base while pointing out how secretive the Army has been about this issue. Based on the findings, deaths from ingesting illegal substances are second only to suicide and far greater in number than combat losses and homicides.
A staggering total of 109 soldiers assigned to Fort Bragg died in 2020 and 2021. Dozens have lost their lives there to drug overdoses. Now, their families are demanding answers — and accountability. https://t.co/OzdtoEdywW

— Rolling Stone (@RollingStone) September 4, 2022
The information revealed "as many as 30" soldiers have died of overdoses since January 2020, and yet reports from the Army have been lacking. In many cases, the branch doesn't notify the public about the loss of life. According to the report, representatives inform families under a cloud of secrecy.
Rolling Stone took the information it uncovered to authorities at Fort Bragg, who said the problem was, in part, likely due to the location of the base. The institution sits right near a busy drug trafficking path on Interstate 95, which naturally increases the risks.
Still, routine drug tests are a part of military life. Shouldn't officials catch these problems before someone ends up dead? Rolling Stone alleges the military is lax in its "attitude toward drug use" and punishments are sparse for positive tests.
Nora Volkow, director of the National Institute on Drug Abuse, told the publication that military members traditionally are not as likely to die from overdoses, but recent numbers show a change. The expert said the numbers within the service are on the rise, but the officials has been "very proactive" about reversing the trend.
~Here's to Our Liberty!
Copyright 2022, LibertySons.org