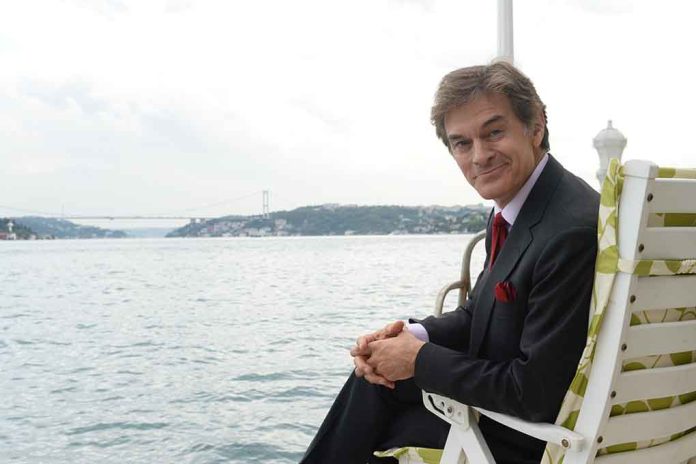 (LibertySons.org) – An exclusive report from Page Six on March 28 revealed inside sources saying Dr. Mehmet Oz is the "heart doctor without a heart." They accused the television doctor of dropping his show without warning the staff. Some people who had worked with him for years were left unemployed and upset. Others revealed a very different story.
EXCLUSIVE: 'Heartless' Dr. Oz leaves longtime staffers jobless and depressed https://t.co/27Bq5ocjAR pic.twitter.com/S86qLGnkRK

— Page Six (@PageSix) March 30, 2022
Sources said Oz left "The Dr. Oz Show" to pursue a political career in US Senate to represent Pennsylvania. One unnamed individual told the publication workers are now anxiously trying to find new employment, and many had learned about the end of the program through the media.
The Federal Communications Commission forced the show off the air in multiple markets when Oz put his bid in for the senate race. That's because there is a rule requiring equal air time for candidates on broadcast TV. The doctor eventually pulled the whole program to focus on his campaign.
The network had picked up the show for another season, which employees thought meant two years of "guaranteed work." An insider called Oz's decision to cancel the program "heartless and selfish," saying it led many workers into a depression because they lost their income and health benefits.
However, not everyone had the same story about the situation with Dr. Oz. Newsmax looked into the Page Six story and discovered that the doctor paid employees through the end of their contracts. They said he also helped them transition to other jobs in a show he funded. Marketing Director Tina Tung stated no one felt abandoned. She said the staff largely understood his move to politics, wished him well, and they are all still "on the payroll" and employed.
With such conflicting stories, it's difficult to tell which one to believe.
~Here's to Our Liberty!
Copyright 2022, LibertySons.org