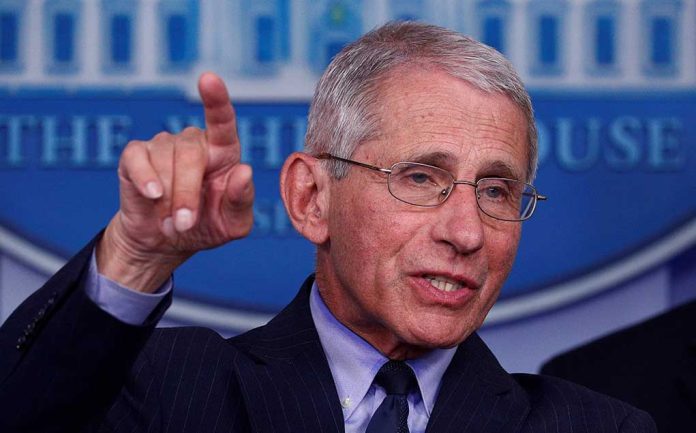 (LibertySons.org) – The National Pulse released an exclusive report on EcoHealth Alliance's investments. The publication showed evidence that the nonprofit organization, which has ties to Fauci, managed to increase its investments by a staggering amount over the course of the COVID-19 pandemic. According to financial records obtained by The National Pulse, EcoHealth Alliance saw an increase of more than 342% in investments for the fiscal year of 2020.
With its shady past, many people may wonder what is happening within EcoHealth.
Wuhan Lab Partner EcoHealth Alliance Boosted Investment Income by 350% Since Pandemic.https://t.co/GG1iYLE5wW

— Natalie Winters (@nataliegwinters) March 28, 2022
Looking back, investment income in 2019 was $81,277. The following year, it surged to $359,381. Not only was this a massive jump since the start of the pandemic, but it was also surprising because, in the 6 years leading up to the pandemic, investments never exceeded $70,000.
Diving into the organization's past only unearths more questions. EcoHealth collaborated with the Wuhan Institute of Virology, the lab accused of creating COVID-19. Peter Daszak, who heads the group, may have received funding from the Chinese Communist Party.
In addition, the nonprofit received funding from the National Institute of Health, run by Dr. Anthony Fauci, to study the risks of emerging bat coronavirus and their potential effect on humans. The organization also worked on research that resulted in the supposedly unintentional gain of function research using US taxpayer money.
In an October 2021 statement, Representative Michael McCaul (R-TX) announced EcoHealth continued to fund research at the Wuhan lab even after learning about devious studies on dangerous viruses. He sought to bring Daszak into Congress to testify on the nonprofit's work.
Did EcoHealth Alliance benefit from something it had a hand in creating? And why did the organization see such a jump in investments throughout a pandemic that decimated most other industries?
~Here's to Our Liberty!
Copyright 2022, LibertySons.org