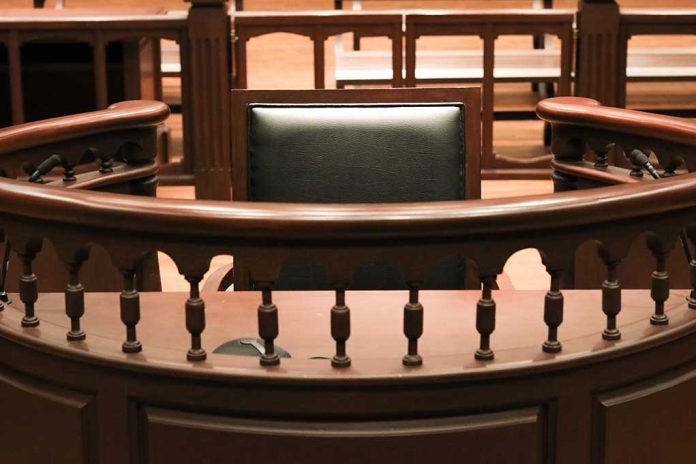 (LibertySons.org) – Former President Donald Trump, who has become all too familiar with defending himself in a court of law, is facing yet another lawsuit as a woman claims he raped her in the 1990s. Despite denying the allegations against him, Trump's lawyers won't be calling any witnesses to testify in his defense.
According to Joyce Vance, a law professor at the University of Alabama and an MSNBC commentator, there are two reasons the former president's legal team won't call any witnesses. The first she says is because the defense feels like they have a juror or two on their side and have a chance to win. The second reason, according to Alene, is that Trump's legal team feels they've already lost and are attempting to minimize damages.
Either they've confident they've got a juror or two in their camp or they recognize they've lost & it's only about limiting damages. Either way, an interesting development in the Carroll case. https://t.co/qYhYEK7VpQ

— Joyce Alene (@JoyceWhiteVance) May 3, 2023
However, the former president's legal counsel had planned on calling a witness to the stand, an expert in psychiatry. But the witness won't be able to testify on behalf of Trump due to medical complications, according to several reports indicating that's what Joe Tacopina, the former president's legal counsel told US District Court, Judge Lewis Kaplan. The psychiatrist was only one of two witnesses the defense team reportedly considered calling on to testify. The other was Trump. However, Tacopina has previously mentioned his client won't be taking the stand either.
The news comes as both parties rested their case. E. Jean Carroll filed the lawsuit claiming that he raped her in the 1990s in a dressing room in Bergdorf Goodman, a luxury department store in Manhattan. While Trump won't be taking the stand, his defense team did provide a 20-minute recording of his deposition to the jury in which he denied the rape allegations, calling them "ridiculous" and saying Carroll "made up" the "disgusting story." The former president claims his accuser's allegations are politically motivated.
~Here's to Our Liberty!
Copyright 2023, LibertySons.org