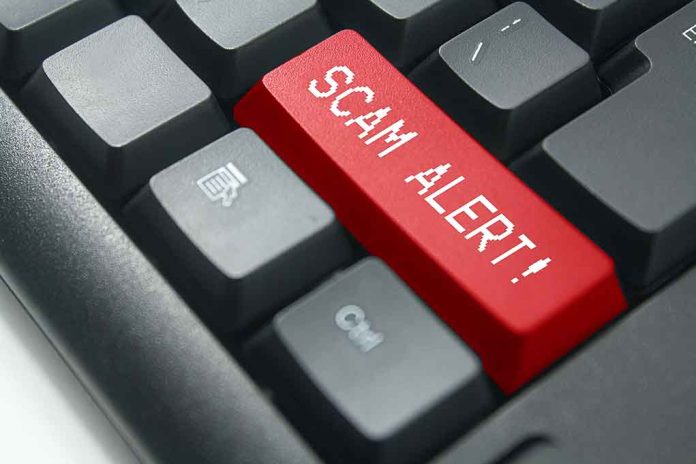 (LibertySons.org) – Former President Donald Trump and Governor Ron DeSantis have been embroiled in a political feud as the Republican governor is largely seen as Trump's most significant rival for the 2024 GOP presidential nomination. The former president recently took to his social media platform to criticize DeSantis, claiming his potential rival oversaw the "worst insurance scam" the United States has ever seen.
In a post on Truth Social, Trump criticized DeSantis over a $3 billion bailout for insurance companies following Hurricane Ian, which some homeowners claim has left them short on their insurance claims. Trump also accused the Florida governor of delivering the "biggest insurance company bailout in history," which he claims is also hurting the state's "homeowners whose houses were destroyed in the hurricane."
Former President Donald Trump continued his attacks on his potential GOP primary rival Thursday morning, saying Florida Gov. Ron DeSantis is overseeing the "worst insurance scam" in the U.S. https://t.co/20je7SCqVx pic.twitter.com/J5k982afZ9

— NEWSMAX (@NEWSMAX) March 16, 2023
The issue stems from legislation in the Sunshine State that would provide new protections to insurance companies to shield them against lawsuits by everyday citizens. The bills are being rushed through the state's legislature. Some Republicans are divided on the issue, with some saying that it gives in to the demands of insurance companies while they take advantage of Floridians.
So far, DeSantis has refrained from taking the bait and responding to Trump's attacks. However, he has teased that he knows the attacks are coming because his critics see him as a threat to their power. DeSantis hasn't officially announced his candidacy for the 2024 presidential race. Under Florida's current law, he would have to resign as governor if he wanted to make a bid for the White House.
The insurance issue in Florida highlights the ongoing tension between Republicans who want to limit the costs of insurance litigation and those who believe that insurance companies are taking advantage of average citizens. It remains to be seen how this issue will play out in the upcoming legislative session and how it might affect DeSantis' anticipated entry into the 2024 presidential race.
~Here's to Our Liberty!
Copyright 2023, LibertySons.org