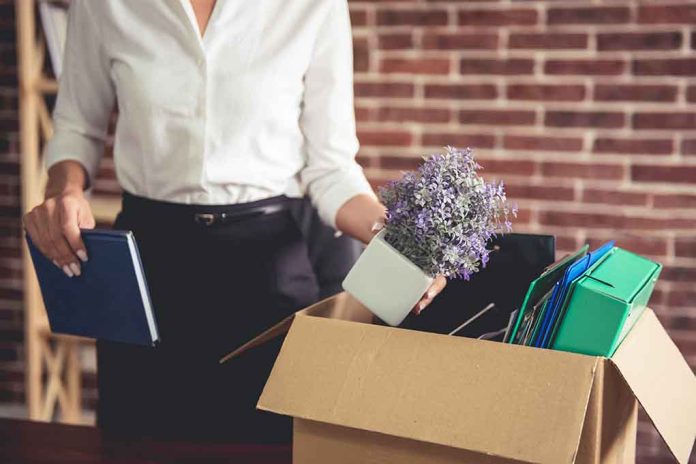 (LibertySons.org) – Former President Donald Trump has a reputation for saying some outlandish things. He appears particularly fond of calling people out using his Truth Social platform. He recently launched a particularly harsh attack on Debora Birx, a former White House advisor, bragging about firing her. He even went as far as writing it was one of the "greatest privileges" he had while serving as President.
Hahahahahahahahahahahahahaha! pic.twitter.com/LGoU7pLzqF

— Dinesh D'Souza (@DineshDSouza) January 25, 2023
Continuing, he reminded his followers that Birx lectured the American people about the importance of staying at home over the Thanksgiving weekend, a reference to 2020 lockdowns. However, she hypocritically didn't take her own advice and "traveled hundreds of miles" to visit family members. Ironically, they ended up turning her over to the police for that stunt.
Additionally, Trump sarcastically mentioned that Birx had a collection of "nice scarves." However, he quickly noted that it was her only redeeming quality. He concluded his post by noting that the only person "who thought highly" of Birx was herself.
It remains unclear what, if anything, prompted Trump's online tirade. Birz remained controversial throughout her tenure working on a White House task force reporting directly to former Vice President Mike Pence. She appeared on television frequently throughout much of 2020, standing alongside Dr. Anthony Fauci, another controversial figure within the Trump administration at the time.
WATCH: @margbrennan: "Did you ever consider quitting?"

Birx: "Always…I had to ask myself every morning: is there something that I think I can do that would be helpful in responding to this pandemic?"

More on Sunday's @FaceTheNation on @CBS https://t.co/7fk9mlPpvJ pic.twitter.com/qh380bdpcF

— Face The Nation (@FaceTheNation) January 22, 2021
Birx sat down for an interview with CBS News host Margaret Brennan a couple of days after President Joe Biden's inauguration in January 2021. She talked about her time at the White House. Brennan eventually cut to the chase and asked Birx if she ever considered quitting.
The former advisor sharply retorted that quitting was something she constantly considered during her time with the Trump administration. Birx asked why anyone would desire to put themselves in that situation and deal with what she did on a daily basis.
~Here's to Our Liberty!
Copyright 2023, LibertySons.org