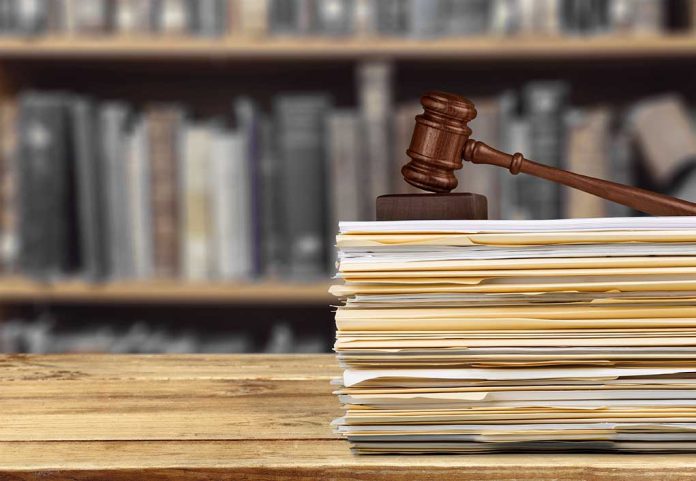 (LibertySons.org) – Former President Donald Trump has found himself at the center of several investigations. A special grand jury in Georgia recently completed looking into Trump's potential election interference in 2020. The judge overseeing the case ordered the release of three portions of the panel's final recommendations. However, the heavily redacted document didn't reveal much.
On February 21, Emily Kohrs, the Georgia grand jury's forewoman, spoke to several media outlets, including The New York Times, about the state's investigation into the former president and what may come of it. Kohrs said the panel's finding included a long list of recommended indictments but didn't disclose any names.
Pressed on the issue, Kohrs said that people weren't "going to be shocked" to see any particular name appear in the list of individuals recommended for indictments, adding that "it's not rocket science." Kohrs also noted there wasn't "going to be some giant plot twist" regarding the grand jury's recommendations.
A jury of his peers? Sure it is. 72% of Atlanta votes for President in 2020 went for Biden: #TheGreatAmericaShow
BREAKING: Grand Jury In Trump Georgia Probe Recommends Multiple Indictments — 'It Is Not a Short List' https://t.co/avWDPm4uab via @mediaite

— Lou Dobbs (@LouDobbs) February 22, 2023
A primary component of the special grand jury's investigation into potential election interference was the infamous phone call between then-President Trump and Brad Raffensberger, Georgia's Secretary of State. Trump told Raffensberger to find nearly 12,000 thousands of votes in his favor in order to reverse Biden's win in the state.
Following the results of the 2020 presidential election, Trump, key members of his administration, and supporters became obsessed with the idea the election was stolen from him. Trump went on a public relations spree, repeatedly claiming his loss resulted from fraudulent activity.
Even to this day, more than two years later, the former president continues to push his claims of election fraud. Georgia was one of the several states Trump believes he should've won, which led to the phone call between him and Raffensberger.
However, the former president has yet to provide any meaningful evidence to suggest there was any fraud in the 2020 election and has instead found himself at the center of an investigation for potential election interference.
~Here's to Our Liberty!
Copyright 2023, LibertySons.org