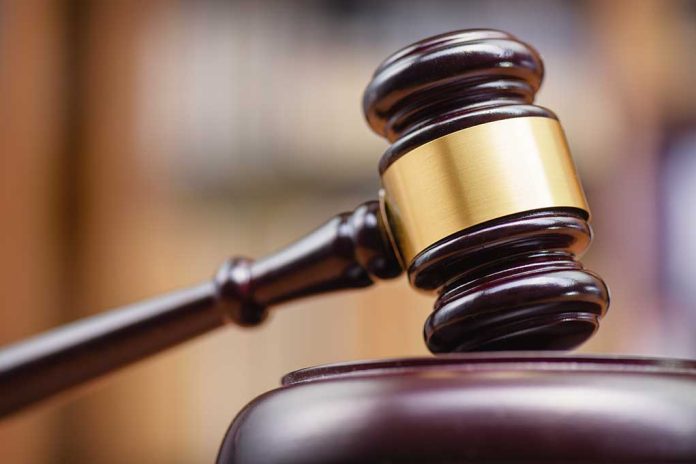 (LibertySons.org) – Former President Donald Trump hasn't caught any breaks in the recent legal cases he's been fighting in the courts. A New York jury recently found he was liable in a defamation case that E. Jean Carroll filed against him for allegedly assaulting her in a department store dressing room. Meanwhile, in a separate case, the judge has ruled the former president won't be legally allowed to share details of the ongoing legal proceedings regarding supposed hush money payments he made to adult film actress Stormy Daniels.
On May 8, New York Supreme Court Judge Juan Merchan issued a protection order barring the former president from sharing any information regarding the evidence his legal team will obtain during the discovery phase of the proceedings. According to court documents, the former president won't be able to disseminate any of the information or evidence prosecutors have compiled in their attempt to charge Trump with reporters or on any social media platform, including his own site, Truth Social.
Judge Bars Trump From Disclosing NYC Criminal Case Evidence https://t.co/32BI6fOVVw

— Christy Thomas 🇺🇲 (@cethomas19) May 9, 2023
The order comes after Catherine McCraw, the Manhattan Assistant District Attorney, filed a motion asking Merchan to restrict the amount of evidence Trump's legal team would receive. McCraw cited the former president's history of attacking people involved in the legal process, such as prosecutors, witnesses, jurors, and investigators. The court also provided further disclosures by giving Manhattan District Attorney Alvin Bragg the right to redact the identities of staffers until after the jury selection is completed.
The news comes as Trump is on the hook for 34 counts of falsifying business records to cover up payments he allegedly sent Daniels to keep her quiet about an affair the two were reportedly having shortly after his wife, Melania Trump gave birth to their son. The charges typically carry a misdemeanor penalty, but prosecutors enhanced them by linking them to alleged campaign finance law violations.
President Trump has consistently denied any wrongdoing, calling the prosecution another witch hunt aimed at obstructing his ongoing presidential campaign.
~Here's to Our Liberty!
Copyright 2023, LibertySons.org