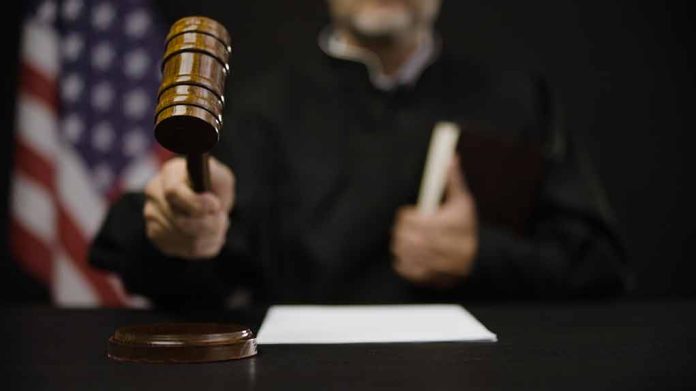 (LibertySons.org) – A federal jury convicted Henry "Enrique" Tarrio, the former chairman of the Proud Boys, along with members Joseph Biggs, Ethan Nordean, and Zachary Rehl of seditious conspiracy and conspiracy to obstruct an official preceding for their parts in orchestrating and conducting the attack on the Capitol on January 6, 2021. On August 17, The Justice Department filed its sentencing memo seeking 33 years behind bars for Tarrio, more than any J6 defendant yet.
Prosecutors justify seeking the longer sentence even though Tarrio wasn't in Washington, DC, that day. They argued he was instrumental in organizing and executing the attack on the Capitol through his formation of the Ministry of Self-Defense (MOSD), a specialized chapter within the Proud Boys established in late December 2020 and populated with hand-picked recruits. The prosecutors also asked for a 33-year sentence for Biggs, who acted as the de facto commander on the scene at the Capitol.
In their response to the sentencing memorandum, Tarrio's attorneys point out that the Department of Justice's (DOJ) request for a terrorism enhancement to their client's sentence would constitute roughly 15 years of the recommended sentence. Yet, his team argued the court didn't apply the terrorism enhancement to convictions of other defendants such as Dylann Roof, who murdered nine during a bible study, Guy Refitt, the armed J6 defendant who had bragged before and after the event about planning "to overtake the government," or David Judd, the J6 protester who threw a lit explosive device — a suspected firecracker — into a tunnel crowded with police and rioters.
Tarrio's attorneys also argued that when the court did apply the terrorism enhancement to sentences for Elmer Rhodes and Kelly Meggs, two leaders of the Oath Keepers, who also led attackers into the Capitol, it only added a fraction of the increase sought by prosecutors in Tarrio's case. His advocates claimed that applying the terrorism enhancement to Tarrio's sentence, although he spent January 6, 2020, in Baltimore, Maryland, would be inequitable.
Judge Timothy Kelly will sentence Tarrio and his co-defendants on August 29.
~Here's to Our Liberty!
Copyright 2023, LibertySons.org