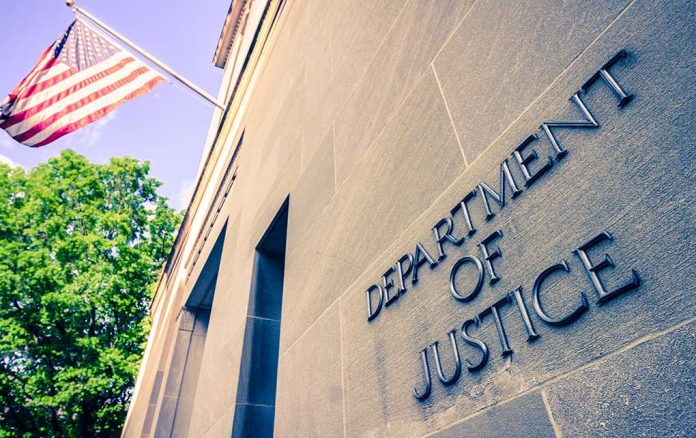 (LibertySons.org) – The opioid crisis in America is out of control. More than 100,000 people died from overdoses between April 2020 and April 2021. It was the first time in history that many people lost their lives to drugs, and experts blame both real and synthetic opioids for the massive number of deaths. Doctors, hospitals, and pharmacies have all faced accusations of fueling the problem. Now, Rite Aid is among the companies taking the heat.
On March 13, the Department of Justice announced it joined an existing whistleblower lawsuit brought under the False Claims Act (FCA) against Rite Aid by former employees. According to the department, the pharmacy chain and its subsidiaries allegedly helped fuel the opioid epidemic by knowingly filling illegal prescriptions.
The legal filing stated, "Pharmacists serve as critical gatekeepers against the unlawful dispensing of controlled substances" since they are literally the last in the supply chain. The government alleges that from at least May 2014 through early June 2019, Rite Aid filled hundreds of thousands of unlawful prescriptions for drugs, including the "trinities." Those are prescriptions for a combination of muscle relaxants, opioids, and benzodiazepines that have a euphoric effect when taken together. Additionally, the pharmacy chain is accused of dispensing more pills before a prescription was supposed to run out, filling prescriptions written by doctors that Rite Aid had previously flagged, and filling prescriptions for very high quantities and doses.
United States Files Complaint Alleging that Rite Aid Dispensed Controlled Substances in Violation of the False Claims Act and the Controlled Substances Acthttps://t.co/irSF7fNKZ9

— DOJCivil (@DOJCivil) March 13, 2023
The DOJ also claims Rite Aid's Government Affairs Department knew the pharmacists were filling the prescriptions for controlled substances without "actually resolving obvious red flags." It also allegedly ignored concerns from pharmacists about certain doctors, warnings from its distributors about the high quantity of drugs like oxycodone that its pharmacies were ordering, and data that showed prescribing patterns that were disturbing. Further, the Government Affairs Department is accused of ordering pharmacists to delete internal notes flagging potential pill mills and doctors who were overprescribing.
The government is asking for an unspecified amount of damages. Previous lawsuits against pharmacies have led to settlements in the billions.
~Here's to Our Liberty!
Copyright 2023, LibertySons.org