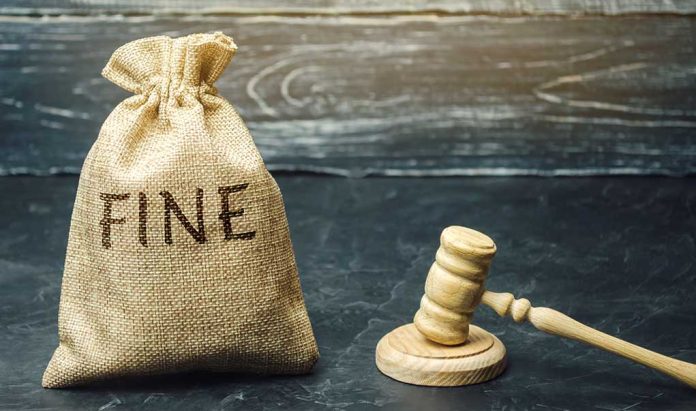 (LibertySons.org) – Nobody enjoys getting those annoying robocalls. Most people will do anything to avoid them, which is why local laws often render them illegal. People who spearhead these kinds of campaigns should face punishment, but what should that be?
Apparently, a huge fine is a going penalty. The Department of Justice (DOJ) is currently going after Scott Rhodes for making illegal robocalls. It's attempting to collect nearly $9.9 million in fines imposed by the Federal Communications Commission (FCC) earlier this year.
Department of Justice seeking nearly $10 million from man who allegedly made thousands of racist and anti-Semitic robocalls – CBS News https://t.co/x3bne5xVoh

— Lea (@FeistyPisces_XO) October 22, 2021
On October 21, the DOJ announced an ongoing search for the Montana man, who they say made almost 5,000 robocalls in various states. Nearly all included language considered by many to be threatening, racist, anti-Semitic, and xenophobic.
The FCC claims Rhodes knew full well he was harassing call recipients when he reached out to them. They say he also intended to be disruptive from day one.
The malicious communications included disturbing content related to the murder of college student Mollie Tibbetts, sought to influence a jury in the James Alex Fields Jr case, and targeted a Jewish mayor and black police chief.
When making the calls, the 52-year-old man used an online program that changed his caller ID to various local numbers. This subterfuge prompted the FCC to charge him under the Truth in Caller ID Act. It bans the use of spoofed numbers.
Rhodes had the opportunity to dispute the charges but objected to the original fine of $12.9 million on the grounds the actions were an overreach of the department. He also claimed he had the right to use some caller IDs. The FCC eventually relented on this point, reducing his overall fines to $9.9 million.
The DOJ's role in this ongoing issue is simple: it's up to them to collect the fine, as Rhodes failed to pay up within the original 30-day deadline. Perhaps Rhodes should reach out to a bankruptcy lawyer this time instead of an everyday citizen.
~Here's to Our Liberty!
Copyright 2021, LibertySons.org