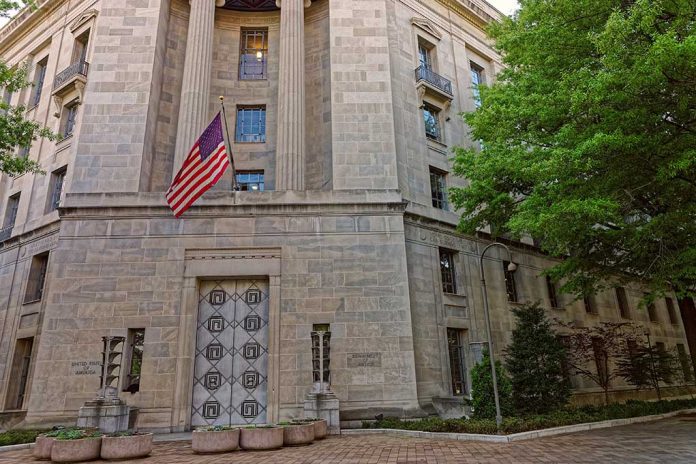 (LibertySons.org) – The events at the nation's capital on January 6, 2021, will forever live on in history. For now, the questions surrounding the incident outweigh the answers. The FBI and other investigators continue looking into the circumstances leading up to the riot.
A July 8, 2021 court filing revealed the Department of Justice paid Deloitte Financial Advisory Services $6.1 million to create an evidence database. It contains grand jury subpoena responses, phone data, email accounts, photographs, social media posts, documents, videos, and bodycam footage from the January 6 incident. A review of contracting data conducted by POLITICO revealed the distinct possibility the total cost for the database and related expenses on the contract could go as high as $26 million.
https://twitter.com/tazman624/status/1414212901682962433
Assistant US Attorneys Nadia Moore and William Dreher claimed the database is necessary to provide a "comprehensive and usable" source of evidence for defense counsel.
While the DOJ sorts out the details of the database administration, numerous individuals remain in custody pending trial, in some instances for months. One has to wonder if the $6.1 million is being put to good use, considering that the situation doesn't seem to be getting any better.
The operative question remains: Will tossing more money at the problem bring the government any closer to a solution?
~Here's to Our Liberty!
Copyright 2021, LibertySons.org