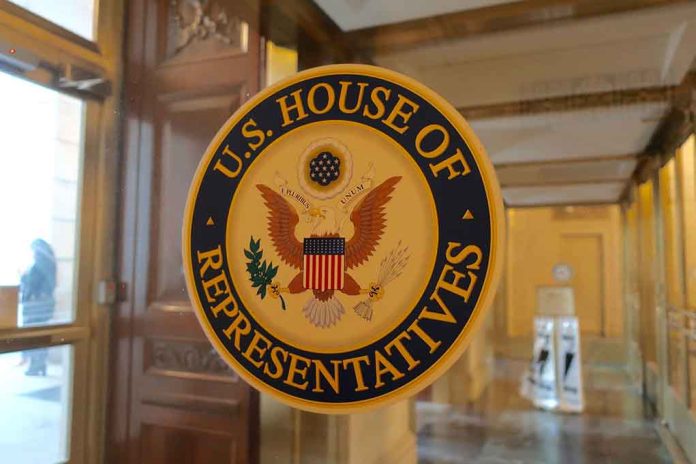 (LibertySons.org) – Attorney General Merrick Garland issued a memorandum in early October 2021 directing the Department of Justice (DOJ), US Attorneys offices nationwide, and the FBI to coordinate and partner with state, local, territorial, and tribal leaders and law enforcement personnel to discuss, evaluate, and form strategies to deal with potential threats facing school administrators, board members, teachers, staff, or students. On Tuesday, March 21, 2023, the House Judiciary Committee and its Select Subcommittee on the Weaponization of the Federal Government, chaired by Rep. Jim Jordan (R-OH), issued an interim report which found "no legitimate law-enforcement basis" for Garland's directive.
Garland appeared to respond to a letter written to President Joe Biden in late September 2021 by Representatives of the National School Boards Association when he drafted the memo. The association asked for assistance in investigating and protecting against threats directed against school personnel, students, and school board members as classes resumed after the national health crisis that curtailed in-person classes for more than a year.
'Weaponization' Panel Finds 'No Legitimate Basis' For DOJ School Board Memo | The Daily Wire https://t.co/DwPGLR8dJr

— Rick Santini (@RickSantini2) March 23, 2023
Yet, Garland's memo came out during the run-up to the Virginia gubernatorial election, and curriculum issues were among those hotly contested by conservative candidate Glenn Youngkin, causing some GOP legislators to question the attorney general's motivations and whether the action threatened parents' first amendment rights.
In testimony to the subcommittee, Garland denied targeting parents or political candidates. He said the directive "came in the context of a whole series of other kinds of violent threats and violence against other public officials."
Still, subpoenaed documents and whistleblower testimony indicated the agency had found no credible threats and had made no arrests or charges despite opening 25 investigations, six of which the FBI's Counterterrorism Division ran. The subcommittee report also noted that many local law enforcement jurisdictions appeared to disdain federal involvement.
Although the subcommittee has called on Garland to rescind his memorandum, the attorney general has refused to comply. The Judiciary Committee and Select Subcommittee plan to continue their investigative work and noted that committee members were still awaiting outstanding subpoenaed materials and testimony.
~Here's to Our Liberty!
Copyright 2023, LibertySons.org