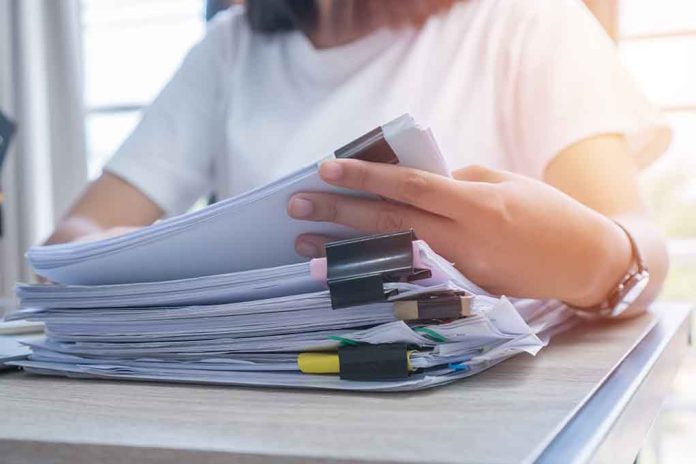 (LibertySons.org) – The Biden Administration's Department of Justice (DOJ) continues to investigate events and people associated with former President Donald Trump. The House's January 6 committee, as well as a number of DOJ-led investigations, seem hell-bent on finding ways to punish the former president and his supporters. Unfortunately, that list now includes Sidney Powell.
The Washington Post obtained a subpoena issued by Assistant US Attorney Molly Gaston that names several fundraising organizations. The legal document specifically lists Defending the Republic; a PAC tied to former Trump lawyer Sidney Powell.
Prosecutors demanded records of Sidney Powell's fundraising groups as part of federal criminal probe https://t.co/Hp7pwsveiy

— The Washington Post (@washingtonpost) November 30, 2021
Gaston is requesting financial documentation dating back to November 1, 2020. The subpoena also asks for direct access to communications and other miscellaneous group records.
Notably, Gaston is also handling the investigation into January 6, including the ongoing criminal case against former Trump adviser Stephen Bannon. He recently pleaded guilty to contempt of court after refusing to testify in the House.
Defending the Republic's legal team says the group believes this is a politically-motivated attack over their continued fight to preserve freedom. The Texas-based non-profit refuses to allow the investigation to deter them from continuing their work. Members believe in the law and feel justice will prevail.
Powell's office refused to comment on the matter, saying it cannot confirm or deny any awareness of an ongoing investigation.
~Here's to Our Liberty!
Copyright 2021, LibertySons.org