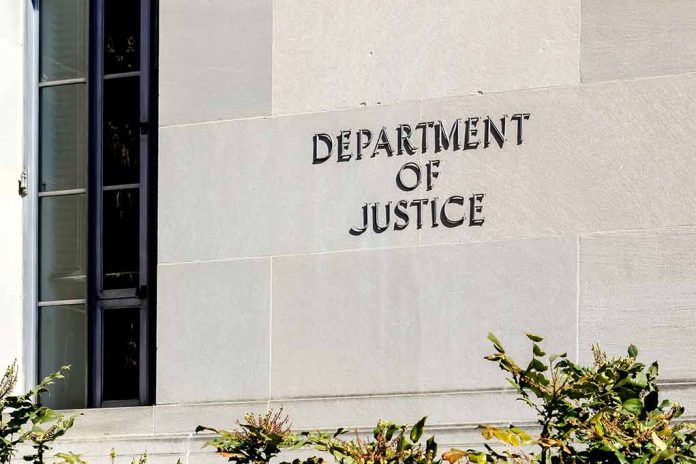 (LibertySons.org) – House Oversight Committee Chairman James Comer (R-KY) is continuing his investigative quest into Biden family activities and holding executive agencies like the Department of Justice (DOJ), the FBI, and the IRS to their charters. CBS News recently reported that several DOJ insiders contacted Sen. Chuck Grassley (R-IA), a longtime whistleblower advocate and ranking member of the Senate Budget and Judiciary Committees, regarding allegations that the FBI mishandled aspects of the Hunter Biden investigation.
Based on information supplied to Grassley, which he shared with Comer, the lawmakers became aware of evidence provided to the bureau by a confidential informant, which the whistleblowers claim investigators misclassified as "disinformation." However, the investigating agents filed a form FD-1023 to record their interactions with the informant. Whistleblowers claim the form described an alleged bribery scheme involving then-Vice President Biden and a foreign national making a deal to exchange money for favorable policy decisions.
On May 3, Comer and Grassley sent a letter and subpoena to FBI Director Christopher Wray and Attorney General Merrick Garland demanding that the bureau turn over the FD-1023 form associated with the investigation by May 10. Acting Assistant FBI Director Chris Dunham responded on the deadline to Comer with a letter explaining the bureau's requirements to protect "executive branch confidentiality interests and law enforcement responsibilities" while also providing the information necessary for the Committee to provide legitimate oversight.
Dunham went on to explain that the forms record "unverified" and "incomplete" information from confidential human sources (CHSs). DOJ and bureau policies require maintaining confidentiality during investigations to protect sources and ongoing relationships with those sources, potential suspects who investigations might subsequently exonerate, and evidence that investigators might not have uncovered yet. Moreover, Dunham said that the bureau could not publicly release the forms without potentially causing irreparable damage to an ongoing investigation. Instead, he offered to discuss a compromise.
On May 24, Comer sent a letter to Wray pointing out the attempts at accommodation he and the Committee counsel had made and threatening a contempt of Congress charge. He continued in his pursuit of the form and added a demand to know the identity of the CHS who relayed the information — a direct violation of DOJ and bureau policy. Wray responded on May 30 with an offer to provide viewing access to Comer "in a format and setting" maintaining confidentiality, according to POLITICO.
~Here's to Our Liberty!
Copyright 2023, LibertySons.org