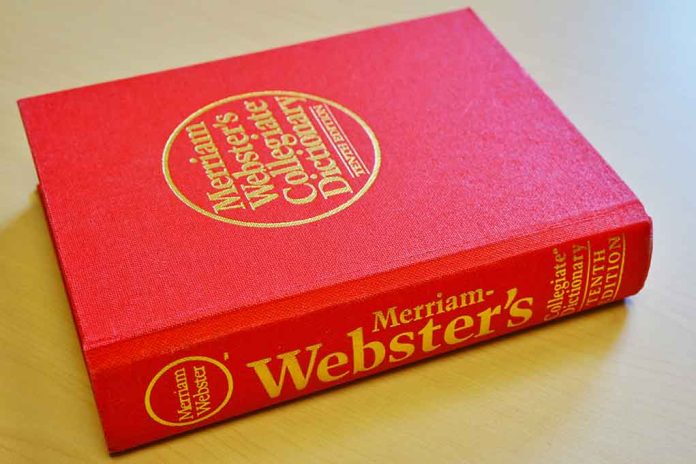 (LibertySons.org) – Threats of violence against someone because of a difference of opinion are inexcusable. For a 34-year-old man in California, anger got the best of him when he sent violent messages to Merriam-Webster Inc. over the company's definition of the words "girl" and "woman." Now, he faces serious criminal charges.
NBC News: Federal prosecutors and the FBI Boston are announcing the arrest of a Jeremy David Hanson, 34, a Californian man tonight for threatening Miriam-Webster's over their definition of a man and a woman.

He allegedly made a bomb threat and now faces up to 5 years in prison.

— Tom Winter (@Tom_Winter) April 23, 2022
On April 22, the Department of Justice announced charges against Jeremy David Hanson for interstate communication of threats to commit violence. According to Fox News, the man became upset by "anti-science propaganda" in the dictionary's definitions of girl and woman. According to the Boston Herald, his communications included a threat to bomb the company's headquarters and kill the head editor.
Hanson's mother said in court interviews that her son has autism, obsessive-compulsive disorder, and suffers from depression. She claimed he often uses exaggerated speech and isn't serious with what he says. The mother also said a recent medication change may have influenced his actions.
Officials arrested Hanson on April 20, but he got out on a $25,000 bond after appearing in federal court. The judge released him into the custody of his mother. He must wear a monitoring device, undergo a mental health evaluation, and abstain from using any Internet-capable devices. He will return to court on April 29.
~Here's to Our Liberty!
Copyright 2022, LibertySons.org